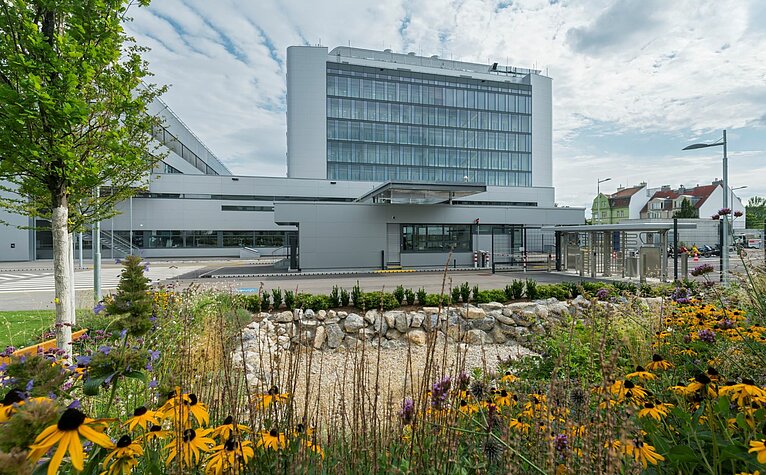 Boehringer Ingelheim – Austria is a pulsating centre for research and biotechnology
Favourable conditions such as the high availability of skilled workers and the "unique" research tax credit has led Boehringer Ingelheim to repeatedly expand its business operations in Austria, most recently with a new biopharmaceutical production facility to be built at a cost of € 1.2 billion. 
Austria has emerged as a centre for research and biotechnology. The required support is provided by political decision makers and a suitable framework also exists.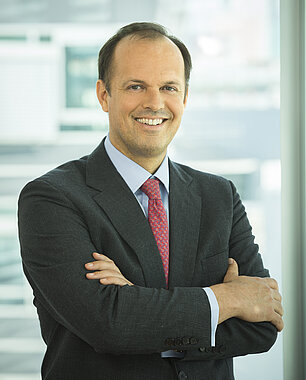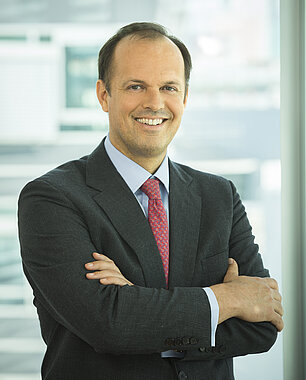 Questions posed to Philipp von Lattorff, General Manager Boehringer Ingelheim RCV GmbH & Co KG 
As the General Manager of the Boehringer Ingelheim Regional Center Vienna, you have management responsibility for 33 countries, from Central and Eastern Europe to Israel. Furthermore, the Research Institute of Molecular Pathology (IMP), one of the leading basic research institutes, is mainly financed by Boehringer Ingelheim. In your opinion, what are the strengths of Austria as a life sciences location and what is its unique selling proposition? 
Austria as a life sciences and business location offers a series of advantages to companies. A high educational level and an increasing number of educational institutions in the field of life sciences serve as the basis for recruiting highly qualified skilled employees, for example scientific specialists for cancer research and biotechnology. Attractive research funding is available alongside an outstanding scientific environment consisting of universities, hospitals, the EIT Health Regional Innovation Hub and small biotech companies. Life sciences clusters such as Life Science Austria provide the necessary support which companies require for innovations.  
Stable economic and political conditions are a crucial advantage which Austria offers. This is accompanied by good international transport links. In this case Vienna stands out thanks to its good flight and railway connections. Austria is geographically located in the heart of Europe and is thus easily accessible from many countries. One should also not forget the quality of life in Austria and Vienna and its surroundings in particular. This enhances the attractiveness of the business location, also for international experts.  
Boehringer Ingelheim not only generated significant growth in the RCV region in the financial year 2021 but is also planning a new large-scale investment programme in Lower Austria in the field of human pharmaceuticals and animal health. The project involves € 1.2 billion in investments in a new biopharmaceutical production facility along with the required infrastructure over the next four years. In October 2021 you already celebrated the largest single investment in the company's history when you opened a state-of-the-art plant in Vienna designed to produce active pharmaceutical ingredients. Why did Boehringer Ingelheim select Vienna for its very first internationalisation step? Why have you repeatedly expanded your operations here and are continuing to do so? 
Austria has emerged as a centre for research and biotechnology. The required support is provided by political decision makers and a suitable framework also exists. We specialise in manufacturing biopharmaceuticals, also in Austria, which is based on complex technological processes requiring long lead times and highly qualified specialists. We boast longstanding expertise in this field in Austria. We already commenced biopharmaceutical research in the 1970s and opened up the first production plant in Vienna at the beginning of the 1980s. 
In terms of the last two large investment projects, which factors were decisive in international competition for selecting Austria?  
Key factors included the longstanding experience in biopharmaceutical production at the Vienna facility, the good traffic and transport links and the infrastructure advantages of Bruck an der Leitha enabling CO2 neutral production. The primary energy required by the future plant will be CO2 neutral starting on the very first day. The following sustainable energy sources will be used: first, Boehringer Ingelheim will build a biomass power plant generating electricity and heat. Second, green electricity will be produced by an adjoining wind farm. Third, the use of biomethane from a biogas facility featuring 100% biomethane feed-in via the natural gas network will primarily serve as a back-up for the biomass plant. Moreover, photovoltaic facilities at the site will serve as an additional source of electricity. 
With respect to mobility, individual and needs-oriented solutions for the "last mile" from the railway station in Bruck an der Leitha to the production site are being planned by the Federal Province of Lower Austria. For example, a combination of scheduled service, on-demand e-shuttles and sharing offerings such as bicycles and scooters is possible. Motorised private transport should be reduced in the long term in favour of other means of transport.  
Which framework conditions in Austria are particularly important for the success of Boehringer Ingelheim? 
Innovative products, processes and services are decisive factors ensuring the competitive advantage of Austria as an industrial location and thus growth and job creation as well. The economic, political and social conditions and a clear commitment on the part of policy makers to industrial research and production in Austria are important. Legal and multi-year planning certainty are just as crucial as a means of at least partially compensating for existing locational disadvantages such as high staff costs and the relatively small market. We are also satisfied with the educational level enabling the recruitment of highly qualified specialists.  
Were there any particularly formative or noteworthy events, turning points or personal experiences in the corporate history of the Austrian facility which you vividly remember? 
One of the most important decisions in favour of our facility in Vienna was our assuming regional responsibility for 33 countries in Central and Eastern Europe as well as Central Asia. Naturally, getting the formal approval to build the first cell culture plant in Vienna, the highest single investment in the history of our group of companies, was a unique and very moving experience for me and my colleagues at that time. I did not expect Boehringer Ingelheim to place their trust in our business location twice for such large-scale investments. 
From your point of view, how has the Austrian business location changed over the years and decades? What has improved and what do you think was better in the past? 
Boehringer Ingelheim strove to enter the markets of Central and Eastern Europe at a very early stage and the company became increasingly more internationalized through the years. We also became more specialized in the course of time compared to our extremely broad range of products and services in the past. Originally our areas of activity encompassed cosmetics, crop protection and over-the-counter products, baking agents and conventional tablet production. Today we focus on our regional responsibility, prescription products, human pharmaceuticals and animal health, biopharmaceutical production and cancer research. In retrospect, this was a major change which significantly upgraded the value of our facility.  
Is there anything about the Austrian business location which still surprises you? 
I am still surprised how our recruiting team manages to find so many employees within such a short time. We have hired close to 900 employees since the outbreak of the coronavirus pandemic.  
To what extent has the availability of research funding or the research tax credit impacted the investment decisions of Boehringer Ingelheim in Austria? From which funding programmes does the company benefit?  
Public sector funding was not a decisive factor in selecting the site for the new production plant. Environmental funding to help cover the additional costs of implementing sustainable project underline the ambitions of Boehringer Ingelheim to design this production facility to be environmentally friendly from the very beginning.  
How has ABA supported you? 
ABA helped us to connect the individual stakeholders with each other. It gathered facts in favour of the Austrian business location and showed us educational and recruiting possibilities. 
And finally, one last question: what do you personally value the most about Austria? 
I personally value the economic stability and peace in Austria. 

Boehringer Ingelheim RCV GmbH & Co KG 
Boehringer Ingelheim ranks among the 20 largest pharmaceutical companies in the world and has been operating in Austria since 1948. The subsidiary called Bender+Co GesmbH was founded in a pharmacy in Vienna's fourth district and started with a handful of employees. In 1960 the research company Arzneimittelforschungs GesmbH was established. In 1985 the Research Institute of Molecular Pathology (IMP) was set up in Vienna and the first large-scale biopharmaceutical production plant was put into operation. Today the Boehringer Ingelheim facility in Vienna serves as the centre for cancer research as well as one of the four biopharmaceutical hubs within the global group of companies. The core areas of activity of the Regional Center Vienna (RCV) are management responsibility for the pharmaceutical business in the fields of human pharmaceuticals and animal health as well as the implementation of clinical studies in the entire region. The company employs a workforce of more than 3,000 people in Austria.  
Back to main navigation