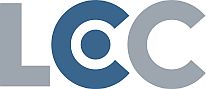 © LEC
Researchers at the Graz-based "Large Engine Competence Center" (LEC) have taken up the challenge.
Andreas Wimmer of the Institute for Combustion Engines and Thermodynamics at the Graz University of Technology and simultaneously Scientific Director and Managing Director of the K1 center LEC along with his team of about 30 employees at LEC focus on the development of engines which can be as large as a room. The individual cylinders have a cubic capacity of 30 liters. They are deployed for driving ships, locomotives or also mining vehicles.
The main objective of the K1 center is to increase the efficiency of large engines and reduce emissions for the benefit of the environment. This applies to both gas engines as well as dual fuel engines, which can be driven by diesel, heavy fuel oil as well as gas. For example, the researchers in Graz already developed a highly efficient combustion concept for a new 9.5 MW gas engine on behalf of GE Jenbacher.  It reached a globally top electrical efficiency of 48.7% for a large-sized gas-powered engine.
 Service: http://www.lec.at