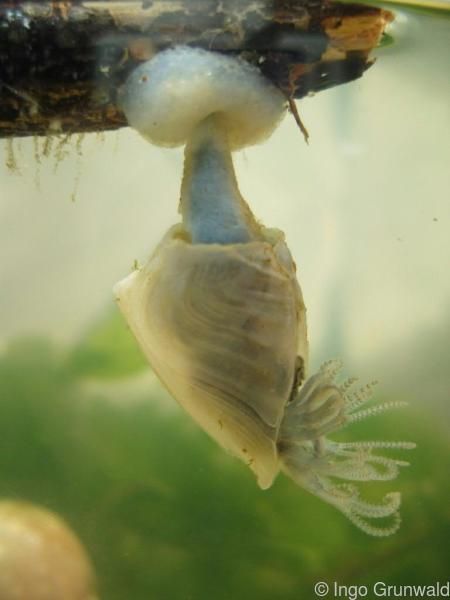 © APA / Ingo Grunwals
Marine crustaceans produce an adhesive with enormous adhesive power. In a project of the Austrian Science Fund FWF, biologists in Vienna studied the structure of this promising material for the fields of medicine and engineering, and made a lot of new discoveries.
When a German scientist at the Fraunhofer Insitute was walking along the Danish North Sea coast during a vacation, he discovered marine crustaceans with long, multi-articulated legs at the flotsam beneath his feet. The creatures adhered so firmly to bits of plastic, metal and other items that he found it impossible to detach them. This aroused the curiosity of the biologist and experts for adhesives in the stalked barnacle Dosima fascicularis. As a result, an objective was defined to examine the structure, chemical composition and mechanical properties of the adhesive produced by this crustacean which had received little attention beforehand. This goal was achieved in a cooperative project between German and Austrian scientists together with colleagues from Ireland.
Various possible applications
Researchers are thus on the trail of a substance that has many more useful properties than hitherto assumed and is a unique natural adhesive. The cement secreted by Dosima has extremely good bonding properties, is elastic and acts like a shock absorber due to its porous structure. All of this makes the material a promising candidate for medicine and engineering applications, wherever a waterproof, shock-absorbing substance is needed. The material is also ideal because it contains no toxins, as the Viennese team was able to demonstrate in initial cell culture experiments.