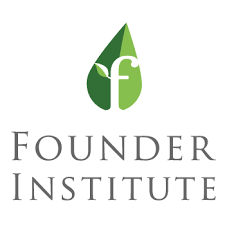 © Founder Institute
Worldwide network for graduates
In contrast to most other existing start-up initiatives, the Founder Institute provides the graduates with a global network. The consistency of its global curriculum grants the founders an immediate and seamless access to this network. The weekly evening classes held over the course of a 14-week semester are held by subject matter experts (mentors) in English on practical topics relevant to the company's founding.
Selective process
The Founder Institute's program focuses on idea-stage founders and entrepreneurs. In addition, because of the international setup and the English curriculum, the program is also open to all non-german-speaking candidates. Admission into the program follows the completion of an online personality test to ensure the candidate has the needed DNA to become a founder. Throughout the program, founders will get hands-on and practical support in building the very foundation of their early stage ventures.
Kick-off events & scholarship
The first three Founder Institute's events in Vienna will be a platform to introduce the program, the process as well as some local mentors to potential candidates. All participants will receive a voucher to take a short-version of the online DNA-assessment test (worth €100).
A limited number of scholarships for the first Vienna Chapter Semester (worth € 1,000), will be awarded after completion of the tests.
Among our first events' keynote speakers are Herwig Straka, tournament director of the Viennese ATP tournament and successful entrepreneur and Harald Preyer, consultant and winner of the Media Award at the Austrian Speaker Slam.
The kick-off events are free of charge and will take place on the 4th April, 18th April and 4th May 2017, all from 6:30 to about 9:30pm at the Erste Campus. Registrations to these events are now open by e-mail to ingrid.winkler@founderinstitute.net or online: