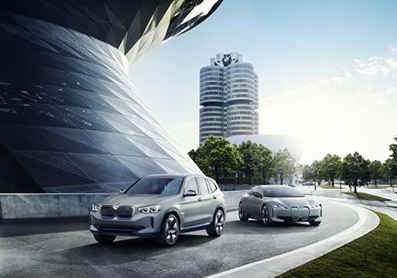 © BMW
The world's largest engine plant is located in Stery, Austria. Close to half of all the vehicles sold by the BMW Group has an engine manufactured in Steyr. On balance, the German multinational invested 374 million in Austria last year. This corresponds to more than one million euros per day, "which we invested for the most part in our research and development work at our site in Steyr", explains BMW Steyr Managing Director Alexander Susanek. As a result, the BMW Group has invested a total of € 7.5 billion in the Austrian business location since the year 1977. The production plant manufactures more than 1.2 million engines and about 12.9 million engine components annually. At peak times, up to 6,000 engines roll off the assembly lines each day. More than 5,000 employees work for BMW in Austria. The diesel competence centre of the BMW Group is also located in Steyr. The production was ramped up again on 27 April 2020 following the coronavirus-related shutdown.
Efficient diesel drive systems will continue to be further developed at the BMW Group Steyr plant in the future
New vehicles with up-to-date diesel technology are and continue to represent a very effective contribution towards the fight against climate change. No combustion engine is as efficient and fuel-saving. In addition to the development and production of combustion engines and drive components, the Steyr facility also further expanded its capacities in the field of electromobility last year. Since 2019, the casings for the new generation of electric drive systems have been exclusively manufactured at the site. There are also additional tasks for the development department. A newly constructed acoustic testing bench provides valuable findings on optimising electrified drive systems. Moreover, the engine assembly operations in 2019 already produced more than one quarter (26 percent) of all hybrid engines for the BMW Group's global requirements. The low emission plug-in hybrid vehicles of the BMW Group comprise an important step towards the overall acceptance of e-powered vehicles.
Find out more here about the automobile industry in Austria.