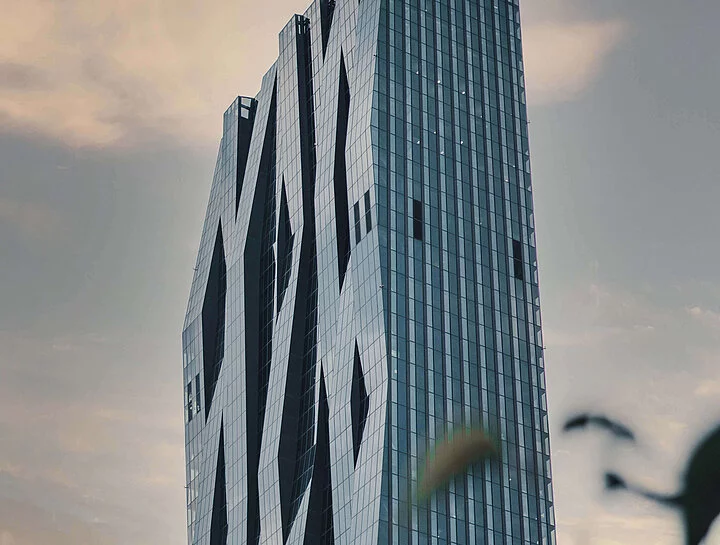 WHERE INNOVATION MOVES MOUNTAINS
Business Location Austria
Taking a holiday trip comes to mind for many people who hear the word "Austria". However, Austria is first and foremost a land of industry, which accounts for 30% of the country's GDP compared to 15% generated by tourism. Mechanical engineering, electrical and vehicle industries, chemical products and the food industry comprise the leading sectors in Austria. Many companies in these business areas are among the top global players or are even world market leaders, such as Rosenbauer, Miba, Lenzing and Red Bull
12100000000
Euro in R&D expenditures in Austria in 2020
1000000000
Euro in research tax credits were applied
41000
Euro GDP per capita
Austria's green tech sector
on the path to success 
In order to master the ecological challenges of the world, we need innovative climate and environmental protection solutions. Austria's green tech sector offers precisely that: With an R&D ratio of 5%, it is home to market-leading green tech pioneers from diverse areas e.g.,  from waste management and recycling to industrial production and the circular economy.  
After all, environmental technologies, energy efficiency and the generation of alternative energies have a long tradition in Austria. For instance, 70% of the required electricity is produced by hydropower. This pioneering spirit means that Austrian companies can offer tried and tested technologies whereas other countries are only just starting out. In 2021, Austria ranked third in the EU's Eco-Innovation Index and is thus one of the green innovation leaders in Europe. 
2700
companies in the Austrian environmental technology sector create 51,000 jobs
6 %
is the annual growth rate
72 %
export ratio demonstrates the disproportionately high export orientation of Austria's environmental technology sector
20
global market leaders in the green tech sector
Downloads

Find here worth knowing and useful information about Austria as a business location easily to download.
Green tech in Austria:
5 good reasons to locate your company here
01

Top positioning

In the Eco-innovation Index, Austria ranked 3rd in an EU comparison in 2021 with regard to ecological renewal. In the category "value creation / environmental protection and resource management," Austria actually tops the rankings. Moreover, according to the Environmental Performance Index of 2022, Austria ranks 8th worldwide for sustainability, environmental protection and vitality of the ecosystems.

02

Hydrogen as a future-oriented field

Austria is leading the way with top-level research with respect to hydrogen, a crucial future-oriented segment. For example, the world's largest pilot plant for hydrogen electrolysis is located in Linz. It will soon facilitate CO2-free steel production. In Villach, the companies Infineon and Linde are constructing a plant for sustainable hydrogen which will make chip production climate neutral. Furthermore, research facilities such as HyCentA are promoting the further development of hydrogen technology so that it can be used for mobility and industry on a large scale.

03

Climate tech start-ups

Young Austrian entrepreneurs are increasingly putting sustainability on their agendas. 34% or a third of all young entrepreneurs are focusing on ecological challenges. More than 150 climate tech startups in categories ranging from mobility and the circular economy to nutrition and agriculture are further driving this development.
04

Green Tech Valley

The Green Tech Valley in the south of Austria hosts globally known pioneers and technology leaders in the green tech sector. The focus is on their green innovations in the green tech sector, in particular in the fields of renewable energies and the circular economy.

05

Green electricity

Austria already set new standards on the domestic electricity market at an early stage. 78.2% of the Austrian electricity production is derived from renewable energy sources (as of 2020), making Austria the current leader in the EU. The Renewable Energy Expansion Act (EAG) stipulates the underlying conditions for the expansion of green electricity over the next ten years and provides a comprehensive system of funding. Funding amounts to € 1 billion annually until 2030. The EAG points the way to 100% green electricity in the year 2030 and comprises one of the pivotal instruments in the energy transition.  
Bosch
Bosch is increasingly relying on Austria as an engineering location – most recently in the fields of automobile radar systems, artificial intelligence and electrolysis for green hydrogen. 
Austria convinces with business location advantages such as the exceptional funding offering and the highly qualified skilled workers.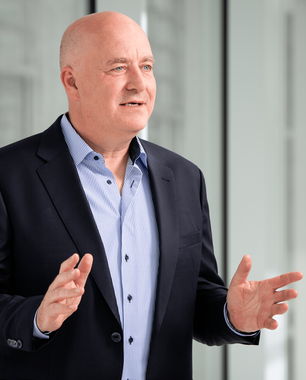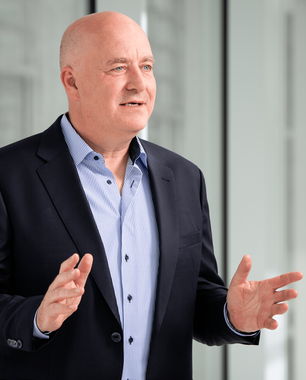 Did you know...

Austria is pursuing the goal of ensuring 100% electricity from renewable energy sources by the year 2030 and already becoming climate neutral by 2040.
...that 78.2% of Austria's gross electricity consumption is already derived from renewable energies while everyone else is only talking about making the transition?
We simply get it done – for you!

Are green solutions and a liveable future the focal points of your business? INVEST in AUSTRIA will support you in launching your green tech company in Austria.
Artificial intelligence –
this is what tomorrow's
economy will look like
Artificial intelligence is a key area of successful business operations, something Austria recognised a long time ago. Companies in Austria offer an optimal basis for the development and innovative use of AI in various sectors, for example Industry 4.0.
Austrian firms are not only developers but also users of innovative AI technologies. The country has pitted itself against international competition for decades, both in terms of production and service. For this reason, it has always relied extensively on digitalisation. This is now paying off also with regard to artificial intelligence.
Research on AI has a long tradition in Austria, for example in the fields of logical systems, neuronal networks, robotics and systems capable of understanding speech. Naturally, Industry 4.0 represents the top priority, for instance in predictive maintenance. The most important AI research fields in Austria include robotics and autonomous driving, in addition to knowledge-based and learning systems. Austrian research has made pattern recognition, image and video analysis as well as language-processing systems a top priority.
Did you know...

Professor Sepp Hochreiter is one of the world's leading experts in the field of artificial intelligence. He already made important contributions as early as the 1990s, laying the foundations for voice recognition technology which is in use today across the globe. He and his team conduct world-leading research in the field of deep learning at the Artificial Intelligence Lab of the Linz Institute of Technology (LIT), facilitating the industrial use of artificial intelligence. Companies such as Google, Amazon, Audi and Janssen are applying his findings.
...that fundamental AI research for speech recognition technology used globally today actually originated in Austria?
Autonomous Driving & Flying

Everything in a nutshell: facts, tips and contact points for your questions on research and development.
Cyber security
Security in the digital world
Cybersecurity is of great importance for the economy and overall prosperity. Austria has made it a clear-cut priority. The government, industry and academic are working together to meet this challenge. Some 35 companies in Austria currently offer advanced cybersecurity solutions for the public sector, critical infrastructure, industry and companies. The growth rate is 6-9% up until 2023.   
The fact that Austria is internationally recognised as a high-tech location for cybersecurity is also due to the know-how of the Austrian Institute of Technology (AIT) and its reputation in the European research landscape. The research and business communities are setting new standards with Austrian IT security solutions, contributing towards preserving future global competitiveness as well.
Quantum technology
Innovation from Austria
Austria is one of the top international business locations for quantum research and technology. In order to strengthen its position in this future-oriented field, the Austrian Federal Government supports research and development as a means of unfolding new potential applications. Accordingly, the country in its role as a leading voice in quantum technology will increasingly become the go-to business location for future-oriented companies.
The most recent example is the newly-opened research laboratory in Villach, where Infineon tests industrially produced quantum chips in short cycles, namely days instead of weeks. This represents a huge step on the path to developing and producing marketable quantum computers. However, it must be noted that quantum research has a long tradition in the country: The Austrian quantum physicist Anton Zeilinger who lives and conducts research in Austria has long been a famous figure in the scientific community for his experiments on quantum entanglement.
Did you know...

A fibre optic network i.e., the Austrian Quantum Fiber Network (AQUnet) is now being built with the aim of becoming the model for a possible future quantum Internet.
...that quantum technology is one of Austria's strongest scientific fields?
Crayon 

By establishing the Center of Excellence for Data & AI in Vienna, we succeeded in positioning the Austrian facility as a crucial factor for the future for our further international growth.

The entire success story is available here.
Austria offers an attractive option for international talents thanks to its central location in Europe and high quality of life.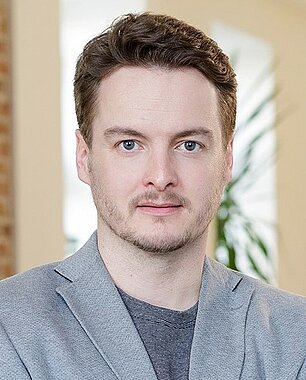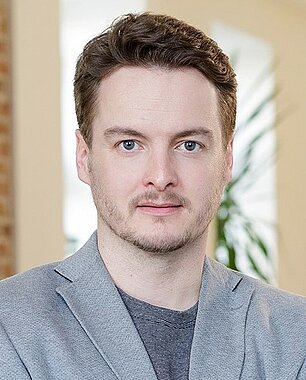 We simply get it done – for you!

Are you planning to hit the ground running in future areas such as AI or quantum technology? The ABA will help you in the search for the ideal partners and possibilities in Austria.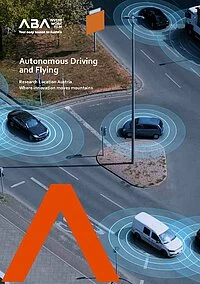 Autonomous Driving and Flying
Research Location Austria.
Where innovation moves mountains.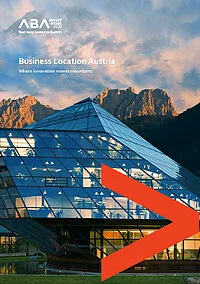 Business Location Austria
Where innovation moves mountains
We simply get it done – for you!
We provide you with information quickly, to the point, and reduce the complexity so that you choose Austria for settlement, job or film shoot.
01

Smart Solutions

We think left and right and research across the board. Then we filter out the essentials for you to get the best solution as quickly as possible.

02

Supportive Spirit

Our support is top-notch. We understand your challenges and provide pinpointed help - with positive energy and in fifteen languages.

03

Sustainable Success

Nobody in the country can match our business location know-how and networking competence. Confidential and for free. With us, you will be sustainably successful in Austria.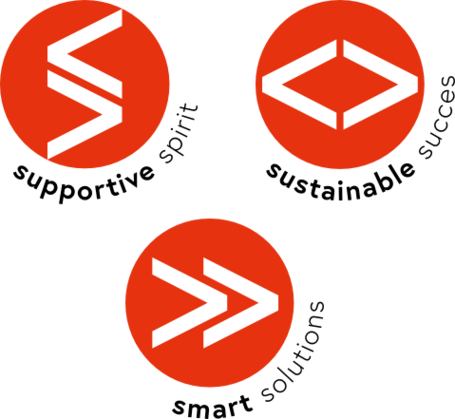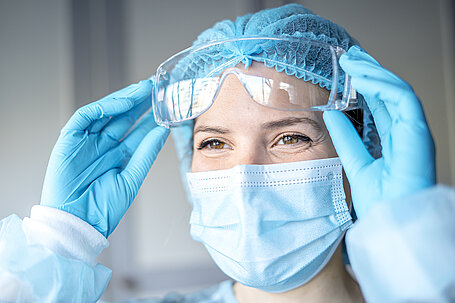 Austria research and development (R&D) has taken an enormous leap forward over the past two decades. The increase in the R&D/GDP ratio from 1.53% in 1994 to 3,26% at present clearly shows the progress made. Accordingly, Austria boasts one of the most dynamic developments in Europe with respect to R&D.

Systematic investments on the part of domestic and international companies in Research Location Austria, for example in biologics, are making a major contribution to this upward trend along with the commitment of the public sector. This is underlined by the broad-based promotion and funding of Austrian research and an innovation-friendly tax system.
What specifically can companies in Austria profit from?
Attractive funding
Research premium since 2018 on even 14% for companies based in Austria
Business-friendly tax system with low costs
Bundled know-how of international experts
Strong links of the business and scientific communities
6 reasons to perform research in Austria
Innovative companies from across the globe enjoy optimal conditions in Austria.
01

Productive business location

02

Strong support for R&D

03

Many tax advantages

04

Unmatched quality of life

05

Highly qualified and motivated specialists

06

Security and stability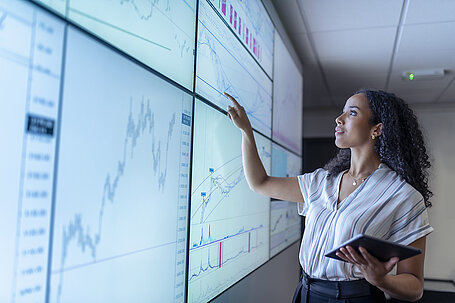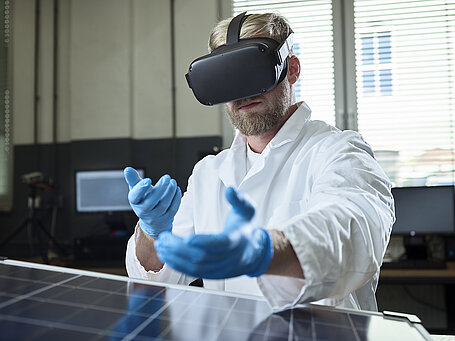 Research ratio and research expenditures

In the 2020 EU GDP ranking of research spending, Austria is in third place behind Sweden (3.51%) with 3.22%.

Austria is one of the few European countries to have exceeded the EU's stated research policy goal of a research quota of three percent by 2020. This year, Austria once again occupies a top position on the EU average.

Overall, Austria will increase its spending on research and development to 14.1 billion euros according to forecasts (as of April 2022). This puts spending above the forecast increase in gross domestic product of plus 9.3% and corresponds to an estimated research ratio of 3.26% of gross domestic product (GDP).

7.16 billion euros (50%), and thus the largest share of research spending, is borne by companies.
Downloads
All information in compact form: facts, tips and contact points for your questions on research and development.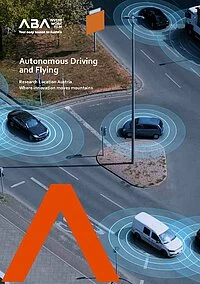 Autonomous Driving and Flying
Research Location Austria.
Where innovation moves mountains.
Life Sciences in Austria
Research Location Austria.
Where innovation moves mountains.
Back to main navigation