Austrian SMEs Implement Measures to Curb Climate Change
From an environmental perspective, the situation continues to develop in the wrong direction in many parts of the world. Instead of being reduced, greenhouse gas emissions are increasing, and thus global warming is worsening as well. This has triggered a negative spiral with unforeseeable consequences. What can an individual do? Are entrepreneurs aware of the impending threats to their business models? Do some of them perhaps even see developments as an opportunity to create new business models?
First, a few sober facts from the Environment Agency Austria should be mentioned. Apart from ideological dogfighting, and in defiance of all alternative facts, experts have clearly concluded that climate change "is no longer a future scenario but is actually already taking place." It is not happening somewhere else across the globe, but also here at home. The Alpine region is particularly impacted by it. The average annual temperatures over the last 170 years have demonstrably risen by about 2 °C. This comprises an increase which is significantly higher than the globally reported rise in temperatures of 0.85 °C. According to the experts, the results are increasing periods of heat and drought, melting glaciers and permafrost areas, more incidents of heavy precipitation, changes in vegetation periods and the immigration of thermophilic species.
Catastrophe or growth area?
In the light of these facts, there should be a widespread sense of alarm. However, the majority of companies are still doing business as usual. The effects on our daily lives and our daily business operations are simply not being felt strongly enough - at least for the moment. "At present climate change is actually only an issue on the periphery", states the sustainability expert Prof. René Schmidpeter. Many companies are already intensively dealing with energy issues or are converting their vehicle fleets, but few firms have grasped the implications of climate change for their core business, adds Mr. Schmidpeter, who is Director of the Centre for Advanced Sustainable Management of the Cologne Business School.
And this applies although many business areas and business models are already being subject to a far-reaching transformation - on a global level. The challenges are huge and far-reaching upheavals may lie ahead. Nevertheless, at the same time, new business areas and opportunities are being opened up. Austria is home to many technological leaders in different areas. And some of their specialisations can gain enormously in importance in a changing world.
The magazine die Wirtschaft wanted to find out from the companies themselves how important the issue of climate change is in the everyday activities of domestic companies and how they see potential opportunities and risks. Initially they asked SMEs in Austria to respond to questions online. The results speak for themselves. Austrian businesspeople are very much aware of the challenges and are adapting to the problem. 42 percent of the firms interviewed expect that climate change and the related effects will negatively influence their company in the coming years. 45 percent also believe that the challenges of climate change could open up new business opportunities for their companies, and an impressive 82 percent are actively implementing measures to curb climate change.
Constructive approaches from Austria
We learn from a businessman whose business model is directly affected by capricious weather conditions which specific fears and also measures are involved. According to the top wine grower Leo Hillinger in the province of Burgenland, there is no longer any reason to deny that climate change is taking place. "Climate change is here! 1997 was the vintage year which overturned everything relating to red wine", Hillinger explains, and begins listing the years. "1999, 2000, 2003, 2006, 2009 and 2011 were all incredibly hot years." In the business of making red wine, the heat was a positive factor. However, the dryness is also a problem if a wine maker does not want to irrigate. From the wine grower's perspective, hot years are both a blessing and a curse at the same time. Now white wine has to be planted on the northern slope. However, dryness and heat also have positive effects for vineyards, for example fewer fungi. On the other hand, the vines have to be shaded. Leo Hillinger's response is to take biological and technical measures. In the future he will work with shade nets which also protect the grapes from hail.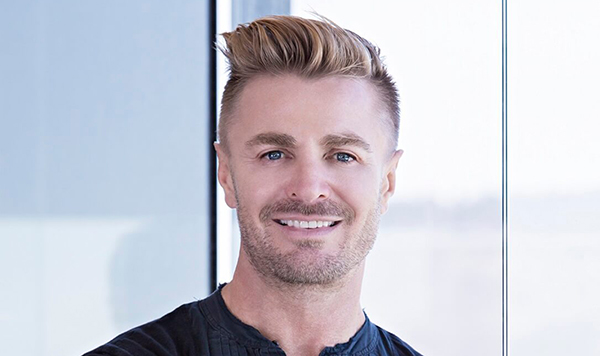 © Rita Newman
"Running away is not the right approach."
Leo Hillinger
300 kilometres away from the sunny hills of Burgenland is where you can find Ried im Innkreis, the hometown of FACC. The company is the global leader in the design, development and production of components and systems for the aerospace industry. No matter how successful the high-tech company is, the entire sector cannot deny that it also contributes to climate change. Accordingly, FACC has a major commitment to doing its share to solve the problem. "As a technology partner of the global aerospace industry, we advocate and support all activities on the part of aircraft and engine manufacturers to enhance climate protection in flight traffic", explains FACC CEO Robert Machtlinger. The focus is on reducing fuel consumption and CO₂ emissions. This is an economic win-win situation. However, the company is already thinking ahead and is developing solutions for individual flight traffic of the future by researching into new technologies and concepts for autonomous aircraft. Environmentally compatible electric drive systems should be the basis for this. According to a study carried out by Roland Berger, the need for air taxis in the coming years will amount to EUR 32 billion. This is how growth markets look.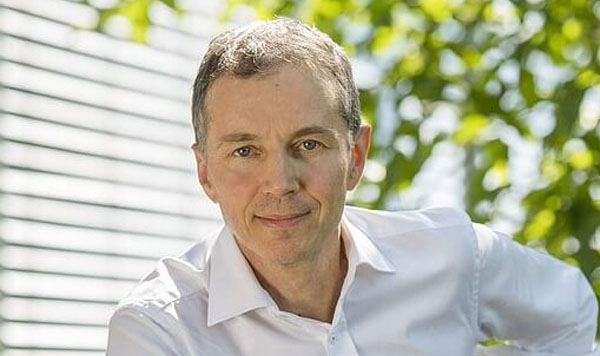 © Rita Newman
"Climate change will certainly impact our company."
Ernst Gugler
Getting back to ground level, the company Gugler is only a stone's throw away from Melk Abbey. Ernst Gugler is a real sustainability pioneer and an ecological visionary. For the founder of the printing company which has evolved into a communications specialist, it is obvious that "climate change will certainly impact our company" - simply because it will become painfully evident and thus finally perceptible for consumers. In turn, Gugler hopes that this will lead to a rapid change in awareness, Consumers will become increasingly sustainable, demand climate friendly products manufactured fairly and will more closely examine the extent to which companies really act in a sustainable manner behind the scenes. Whoever prepares for this shift in demand in a timely manner has a good chance to survive in the future market of "sustainability". The Lower Austrian entrepreneur sees indications for this change in the step taken by the publishing company Random House, which recently announced the "environmental turnaround". In 2018 it published the first cradle to cradle book - printed by Gugler, as the businessman proudly reports.
Even if the challenge seems to be overwhelming on a global level, domestic companies are finding constructive approaches. They are doing their share and are adapting to the situation. This ability will be increasingly in demand in the future.
The entire text can be found here.