Tax matters
Austria holds a top position on the scale of business-friendly countries. In addition, the eco-social tax reform offers tangible tax relief for companies.
Tax benefits
for international companies
Austria holds a top position on the scale of business-friendly countries. Within the EU-15, only a few countries have even more favourable conditions: With a total tax burden of 22.5 per cent, taxation for companies in Austria according to the BAK Taxation Index in 2021 was lower than in France (27.1%), Germany (29.3%) and the US (33.4%).
In addition, the Austrian government, in January 2022, adopted a major eco-social tax reform that offers tangible tax relief for companies and their employees and makes Austria even more attractive as a location for international companies.
The eco-social tax reform
Tangible tax relief for companies
With the eco-social tax reform, the tax and levy ratio is reduced in the direction of 40 per cent and the competitiveness of Austrian industry strengthened. This means tangible tax relief for companies and employees.
Companies benefit from the following, among others:
Gradual reduction in corporation tax from 25% to 23% by 2024

Increase in the tax-deductible amount for low-value assets from EUR 800 to EUR 1,000

Investment allowance in the amount of 10% or 15% (for ecological investments) respectively with the calculation basis being capped (acquisition and production costs) at EUR 1 million per year and company

Expansion of the already existing tax benefits for domestic current to all renewable sources of energy

From 1 July 2022 onwards, no electricity levy will be incurred for self-produced and self-used electrical energy if it comes from a renewable source of energy.

For employees, the 2nd rate bracket for wage and income tax will be reduced from 35% to 30% from July 2022, and from July 2023 the 2nd rate bracket will fall from 42% to 40%. This will bring relief of EUR 3.9 billion.
Did you know...
Das spart nicht nur Papier, sondern sorgt auch für kürzere Kommunikationswege. This has the advantage that any sales tax credits can be quickly offset with other taxes and paid out directly.
…that you can handle the entire communication with the tax office online?
01

Tax benefits for new entrepreneurs

The law promoting start-ups means that start-ups are exempted from certain fees and taxes, among others court and stamp duties as well as land acquisition tax and certain charges linked to wages and salaries.

02

Generous tax-deductible items

In places, Austria is more generous than other countries when it comes to write-off items. Your tax adviser can clarify together with you which costs reduce the calculation basis for your tax burden.

03

Tax benefits for expatriates

In order to simplify the payroll accounting of international workers who are posted to Austria, a flat-rate advertising allowance of up to €10,000 can be claimed directly in payroll accounting.

04

Write off costs of up to EUR 1,000 immediately

The value threshold for immediate depreciation of "assets of low values" is 1,000 euros.
05

Basic allowance for sole proprietorships and partnerships

Profits up to EUR 30,000 are subject to the basic tax allowance of 15%. If the profit exceeds EUR 30,000, an investment-related profit allowance can be claimed in addition to the basic allowance.

06

Research bonus for companies

Companies with costs for research and development can claim the so-called research bonus: It amounts to 14 per cent of the total research costs of a financial year, is credited by the tax office and also benefits companies who do not post any profits.

07

Make use of the family bonus

From July 2022 onwards, the Family Bonus Plus will be increased to EUR 2,000 and year; the supplementary child allowance will increase to EUR 450. This supports parents, employees as well as the self-employed in their work and strengthens their purchasing power.
The ABA makes it easy
All the tax benefits relating to your investment in Austria: We accompany you through the Austrian tax landscape and answer all your questions relating to corporate taxes in Austria.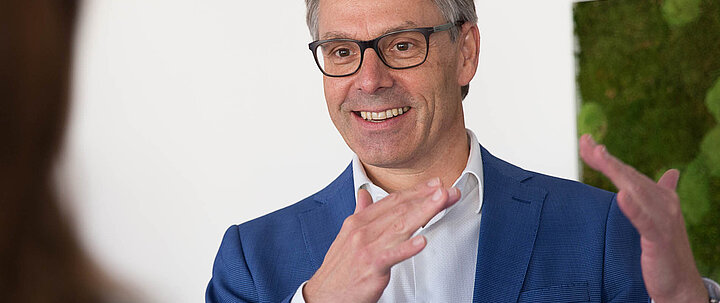 Back to main navigation