Why Austria
Economic climate
Austria appeals because of its high level of economic security, social stability and a business-friendly economic climate.
Contact us
Safe location
with a high level of stability
A functioning constitutional state, quick court decisions and the good payment practices facilitate smooth and stable business processes. There are virtually no strikes thanks to the close collaboration between employer and employee associations. Companies benefit from reliability and long-term plannability.
Did you know...
The Austrian system of the "social partnership" in which employer and employee associations are represented results in a partnership-like balancing of interests. In almost all cases, it is possible to prevent strikes. The social partners also act as important catalysts for policy.
...that Austria only has 2 days of strikes a year?
Efficient infrastructure
and business-friendly economic policy
Through the high percentage of renewable energy – already now, more than 75 per cent of the electricity in Austria is produced from hydro power and wind – companies benefit from a secure supply of electricity and energy. Austria is aiming for 100% green power by 2030.
It is not only all important data lines and energy pipelines that come together in Austria; the country also stands out as a transport hub. The expansion of the fibre optic and 5-G networks is well advanced and disproportionately good.
Did you know...
Around 150 national and international companies, the majority from Central and Eastern Europe, participate in the Vienna Internet eXchange (VIX). International data centre providers such as Atos, NTT, IBM, Interxion or T-Systems have settled here. Microsoft too operates data centres. In addition, Austria is a pioneer for "green data centres" – locations with direct access to cooling water or in the direct vicinity to power plants.
…that a high-performance Internet hub runs directly in Vienna Schwechat?
The ABA makes it easy
Are you looking for the right location in Austria?
We will find the right location where people like to live and work.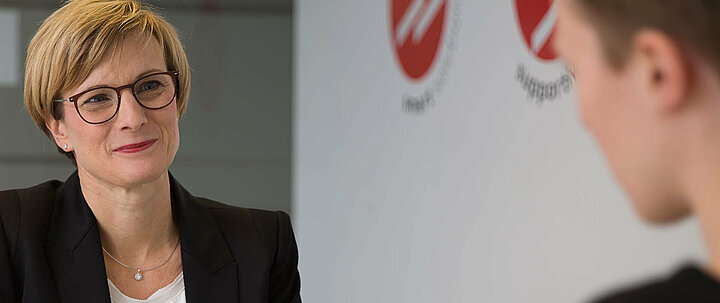 Back to main navigation