Why Austria
Research location
Willingness to invest, entrepreneurial spirit and a dynamic research scene: There is a 14% research bonus and numerous direct research funding programmes for companies.
Contact us
Tradition of innovation
in Austria
Austria is one of the "strong innovators" in Europe
Circuit board, battery, turbine or sewing machine – these are just a few examples of Austrian ingenuity. Many Austrian innovations have radically changed research and technology and our everyday life and revolutionised or even created the market. Austrian innovative strength is unabated – Austrian now ranks 9th in the European Innovation Scoreboard after ranking tenth in 2018.
50 %
of the R&D staff in Austria are employed by international companies
83659
people in Austria work in research and development
€ 14150000000
are anticipated to be spent on R&D in 2022
Small country,
big research funding
Austria combines direct and indirect funding – that is unique anywhere in Europe. In an EU comparison, Austria with a research ratio of 3.2 per cent ranks second; half of R&D costs are financed by companies.
For their research, companies can apply for direct funding via the appropriate programme of Forschungsförderungsgesellschaft (FFG). For the share of costs that are not covered by this, the fiscal research bonus in the amount of 14% can be used – irrespective of the size, sector or corporate structure. This applies for both R&D that the company carries out itself and for contract research.
Did you know...
In the list of the "Highly Cited Researchers 2021", the "Who's Who" of the world's particularly influential specialists, there are 43 people who work in Austria. They include, among others, experts in the areas of environmental and climate research, biotechnology, physics as well as neurosciences and microbiology.
...that 43 of the most-cited researchers in the world work entirely or partly in Austria?
Did you know...
A large part of this will come from international companies. 16 per cent of all R&D costs in Austria come from abroad – that is an increase of 4.9 per cent compared with 2021. This share primarily comes from companies whose subsidiaries carry out research in Austria.
...that in 2022 Austria will be investing €14 billion in research and development?
International talents
The world's highest quality of life makes Austria an attractive location to work for international researchers.
Additional support is provided by programmes such as "Talente" which networks researchers and companies. Forschung Austria awards scholarships to researchers from abroad and the research fund FWF provides assistance at the interface between basics and applied research. In addition, researchers who move to Austria benefit from attractive location advantages.
Did you know...
Infineon Technologies Austria AG has a competence centre for power semiconductors in Villach. In September 2021, the company opened a high-tech chip factory with an investment volume of €1.6 billion. That is the largest investment project in the microelectronics sector anywhere in Europe.
...that Europe's largest investment project in the microelectronics sector was implemented in Carinthia in 2021?
The ABA makes it easy
Are you looking for cooperation and research partners? Or do you need an overview of which funding is available? We will introduce you to companies and research centres – and will filter out the best funding for you.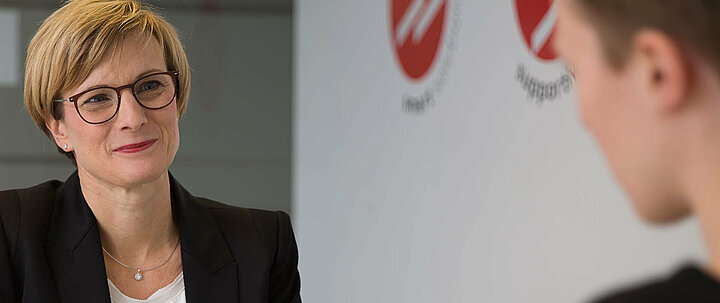 Back to main navigation