Doing Business Funding
In Austria, investors can expect a broad selection of funding programmes, from subsidies and public grants to the assumption of guarantees.
Business development:
Tailor-made for your company
Seize the opportunity! As an investor, a broad selection of funding programmes for your specific project, for instance funding in the area of research and development or investments in production and environmental production, await you in Austria.
Excellence in research funding
In a country comparison, Austria is extremely generous when it comes to supporting company research: Only France spends more money on the direct and indirect funding of research work.
Research funding:
Excellence in Austria
With research and innovation we overcome the major challenges of our time. Clever companies that invest in research and use funding for this are the competitive players of tomorrow. Austria is actively on hand to assist such companies - with research bonuses and direct funding in the form of subsidies, loans and credit guarantees.
In addition, all companies are eligible for the fiscal research bonus, irrespective of their size: There is a research bonus of 14 per cent for costs of research and experimental development. Both the company's own research and contracted research is funded – tax-free and without any cap.
Did you know...
With attractive funding and economic aid, the Austrian Federal Government is stimulating research and innovation and is thus ensuring planning and budgetary certainty at companies.
…that Austria gives out EUR 1.6 billion from the funding budget every year?
Environmental funding:
We take action
Active in the area of environment and climate? Austria has something for you there: the central funding instrument "Umweltförderung im Inland" (UFI, environmental funding in Austria). It supports you in your investments in environmental and climate protection measures. The areas "renewable heat", "energy efficiency" and "climate-friendly mobility" are top priorities. The range of funding available applies for you, entirely irrespective of the size of the company.
Together against climate change - with these measures:
Corporate and municipal energy-saving measures (e.g. efficiency increases in industrial processes, optimisation of heating and lighting,...)

Provision of heat on the basis of renewable sources of energy (e.g. generation of local heat, heat pumps,...)

Other climate protection and mobility measures
The best addresses
for your company funding
01

Austria Wirtschaftsservice Gesellschaft mbH (aws)

aws supports companies from the first idea to international market success in the implementation of their innovative projects and also advises with regard to the protection and the utilisation of intellectual property. In addition, specific information, consultations and services are offered for prospective, existing and expanding companies.

02

Österreichische Forschungsförderungsgesellschaft (FFG)

FFG is the one-stop shop for funding research and innovation in Austria. The focus of the broad portfolio is on application-oriented and business-related research.

03

Environmental funding

The company environmental funding is Austria's central funding instrument for supporting companies in their environmental and climate protection measures. Here you will find everything about the diverse incentives for your sustainable investment.
04

TOP tourism loan

The tourism loan from the ÖHT is a supported loan whose interest rate is particularly attractive thanks to a 10-year interest subsidy from the Federal Government. With this loan, up to 60% of the eligible costs can be supported; in the case of new builds, this share is a maximum 50% and with infrastructure projects it is a maximum 70%. The tourism loan can also be combined with an ÖHT state guarantee.

https://www.oekb.at/tourismus-services/top-tourismuskredit.html

05

Funding compass

All research and technology funding on one website: The funding compass of the Federal Ministry for Climate Action, Environment, Energy, Mobility, Innovation and Technology provides you with an overview and orientation.
The ABA makes it easy
Are you looking for an overview of the funding available? We will find the right funding for you – and will accompany you through the application process.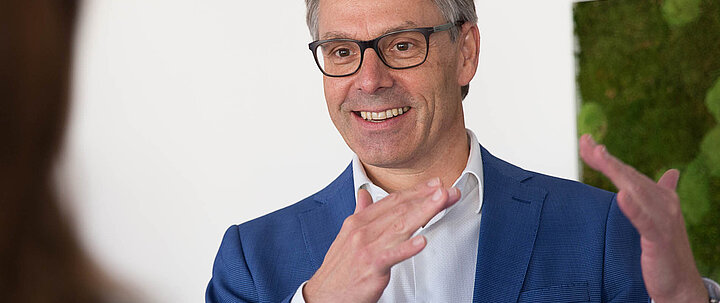 Back to main navigation