By industry
Electronic-based systems
World-class ecosystem for microelectronics: In Austria, large corporations with intensive research activities network with technology parks, universities and universities of applied science.
Contact us
EBS: Key technology
from Austria
If one branch of industry has changed our world over the last decades in the long term, then that branch is microelectronics. Whether in our jobs or in our private lives, electronic-based systems (EBS) are an established part of our everyday lives. Many people do not know that in almost every modern car, smartphone or passport, there is microelectronics that is developed and frequently also produced in Austria too.
Around 63,000 people in almost 200 companies are employed in the electronics industry. EBS/microelectronics is one of the most important sectors in Austria: Large corporations with intensive research activities are networked with technology parks, universities and universities of applied science and form a world-class ecosystem for EBS innovations.
93
R&D facilities research and develop electronic-based systems
188
Austrian companies are active in the field of EBS
62900
people are employed in the electronics industry
€ 76700000000
in turnover is generated by the EBS industry
Microelectronics in Austria:
Five reasons to locate your company in Austria
01

Connecting software and hardware

Austria's strength lies not only in the design and production of integrated circuits. These are also combined with specific software and embedded in electronic devices and systems. It is this which makes electronic products intelligent.

02

Close collaboration between industry and research

Innovation and growth require excellent research. In addition to Joanneum Research Robotics and Fraunhofer Austria, Silicon Austria Labs also carries out focused top-level research. The Austrian Institute of Technology brings industry and academia together and reaches entirely new levels in the field of electronic-based systems.

03

Outstanding talents

Application-oriented implementation of the research results, superbly qualified graduates from technical colleges and universities, networking of numerous national clusters (e.g. Silicon Alps): This makes Austria a unique environment for new technologies and the implementation of trends such as autonomous driving, Industry 4.0 or the Internet of Things.
04

Innovative flagship companies

Corporations such as Infineon, Intel, flex, CISC Semiconductor or LAM Research have a strong base in Austria. Together with local companies, they are putting down important markers on the international stage. An important milestone was the location of the world's largest semiconductor company Intel in Villach and Linz. But it is not only global players who have selected Austria as their home base; microelectronics start-ups have too.

05

Strong location for technology and research

Together with France, Italy, Germany and the United Kingdom, Austria is also active in the "Important Project of Common European Interest" (IPCEI). In addition, the country is planning to participate in the second project IPCEI Microelectronics II, under the motto "Safety, Security, Sustainability and Sovereignty". It incorporates a total investment volume of EUR 8.4 billion and is an important tool for strengthening Austria as a business location and in combating the climate crisis.
Infineon Technologies
The new high-tech chip factory for power electronics in Villach is the largest single investment project in the Group's history, featuring an investment volume of € 1.6 billion. It underlines the feasibility of establishing attractive production facilities in Europe, even in the highly competitive microelectronic sector, when innovative strength is fused with cost efficiency.
The full Success Story is available here.
These investments have demonstrated the feasibility of setting up attractive production facilities in Europe, even in the highly competitive microelectronics sector. This success was made possible by fusing innovative strength and cost efficiency.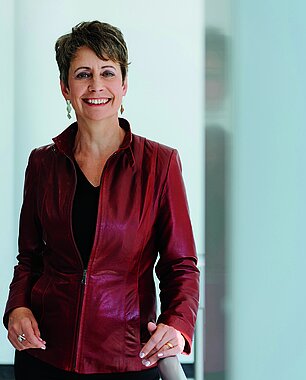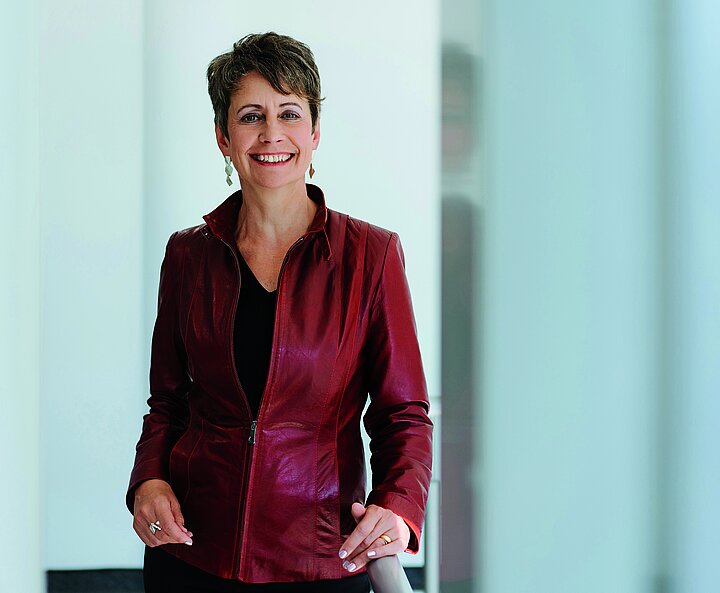 The ABA makes it easy
Do you work in the area of electronic-based systems? Are you looking for the perfect location and valuable partners for your company?
Then you have come to the right place in Austria!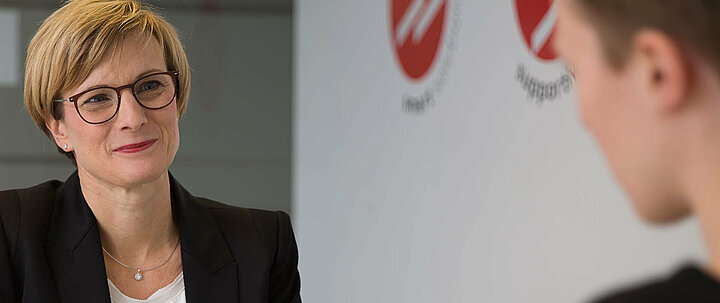 Back to main navigation