By function
Austria as a start-up location
Do you want to start up a business? Is your scale-up looking for the next market for further growth? Austria offers an excellent base with exciting networks and attractive boundary conditions.
Contact us
Innovation and entrepreneurial spirit
– a worthwhile location
for start-ups and scale-ups
The start-up scene has developed in a hugely dynamic way. 2021 brought record investments of more than €1.2 billion (EY Start-Up Barometer) for young companies in Austria. With regard to the number of unicorns, the country has now climbed to fourth place in an EU comparison. For instance, the tutoring platform GoStudent or the fintech company Bitpanda are symbols of Austrian entrepreneurial spirit. And the international tech consultant i5invest lists twelve "Soonicorns" for Austria – i.e., fifth place in Europe.
7
deals with more than €50 million of investment in 2021
2800
start-ups established since 2010
10000
ew employees taken on in 2021
€ 1200000000
in record financing in 2021
Did you know...
Headquartered in Lambach in Upper Austria, Agilox develops intelligent guided vehicles and produces the driver-less transport systems of tomorrow.
…that an Austrian start-up developed the first autonomous forklift?
That is why Austria is your ideal start-up location:

Internationalisation: The country is not only the most central EU market with a high purchasing power. It is also a test market for the entire DACH region, i.e., around 100 million consumers.

Top vocational training: The graduates from Austrian educational establishments are creative, flexible and motivated.

Outstanding quality of life and moderate living costs: They make Austria so popular for international talents.

Open innovation: competence centres, industrial clusters and dense networks bring research together with business.

An active VC/PE scene and a dynamically growing Business Angels scene. They mean easy access to financing and funding.

Research pays off: Companies with a focus on research find direct funding for R&D and a 14% tax bonus for research.
Financing and funding
facilitate innovations
A differentiated funding system in which Österreichische Forschungsförderungsgesellschaft (FFG) and Austria Wirtschaftsservice GmbH (AWS) provide founders with initial assistance through diverse programmes during the development, implementation and market introduction of their ideas and products. Using the Law for the Funding of New Start-ups ("Neugründungs-Förderungsgesetz"), young entrepreneurs and start-ups save fees and land acquisition tax. A simplified founding is possible for one-person limited companies: It is considerably cheaper and can be handled entirely online.
Do you want to start up a business or invest in a start-up?
Do you want to find out more about Austria as a tech and start-up location? Do you want to invest in a start-up? Then you have come to the right address: The Austrian Business Agency (ABA) ensures that your company gets off to a good start in Austria and grows.
We offer important info, a personal consultation and customised service for international founders and investors in the following areas:
Data, facts and trends on the location

Financing options

Labour law and fiscal issues

Networks and business contacts

One-stop shop for the recruitment of foreign talents

Formalities – for a wide range of topics, from employees to branches

Living and working in Austria

The ABA makes it easy
Do you want to start up a business?
Is your scale-up looking for the next market for further growth?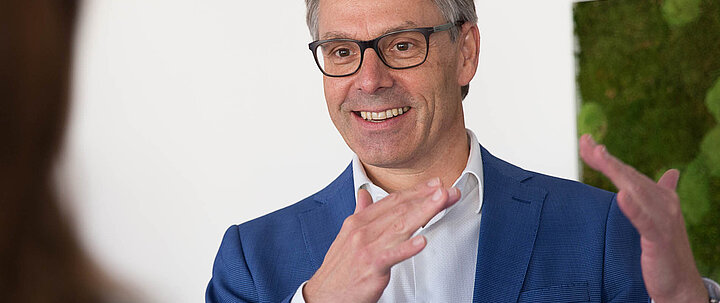 Back to main navigation