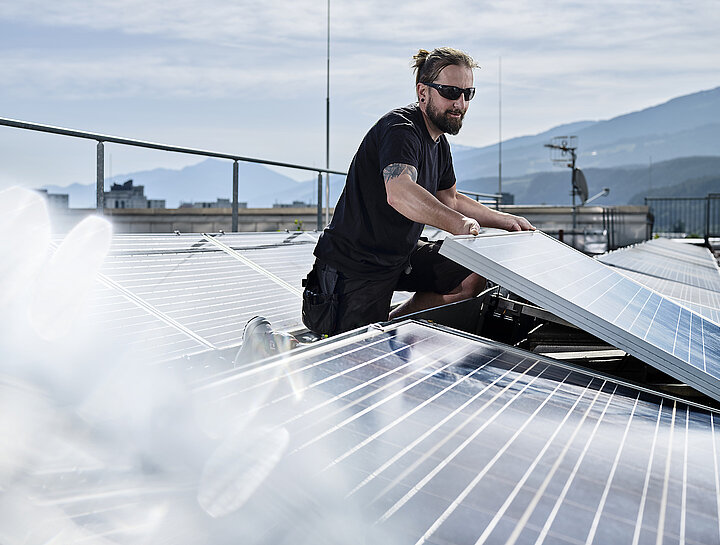 By industry
Green tech / Clean tech
Austria's green tech sector is home to market-leading green tech pioneers, from waste management and recycling to industrial production and the circular economy.
Contact us
Austria's green tech sector
on the path to success 

In order to master the ecological challenges of the world, we need innovative climate and environmental protection solutions. Austria's green tech sector offers precisely that: With an R&D ratio of 5%, it is home to market-leading green tech pioneers from diverse areas e.g.,  from waste management and recycling to industrial production and the circular economy.  

After all, environmental technologies, energy efficiency and the generation of alternative energies have a long tradition in Austria. For instance, 70% of the required electricity is produced by hydropower. This pioneering spirit means that Austrian companies can offer tried and tested technologies whereas other countries are only just starting out. In 2021, Austria ranked third in the EU's Eco-Innovation Index and is thus one of the green innovation leaders in Europe. 
2700
companies in the Austrian environmental technology sector create 51,000 jobs
6 %
is the annual growth rate
72 %
export ratio demonstrates the disproportionately high export orientation of Austria's environmental technology sector
20
global market leaders in the green tech sector
Downloads

Find here worth knowing and useful information about Austria as a business location easily to download.
Green tech in Austria:
5 good reasons to locate your company here
01

Top positioning

In the Eco-innovation Index, Austria ranked 3rd in an EU comparison in 2021 with regard to ecological renewal. In the category "value creation / environmental protection and resource management," Austria actually tops the rankings. Moreover, according to the Environmental Performance Index of 2022, Austria ranks 8th worldwide for sustainability, environmental protection and vitality of the ecosystems.

02

Hydrogen as a future-oriented field

Austria is leading the way with top-level research with respect to hydrogen, a crucial future-oriented segment. For example, the world's largest pilot plant for hydrogen electrolysis is located in Linz. It will soon facilitate CO2-free steel production. In Villach, the companies Infineon and Linde are constructing a plant for sustainable hydrogen which will make chip production climate neutral. Furthermore, research facilities such as HyCentA are promoting the further development of hydrogen technology so that it can be used for mobility and industry on a large scale.

03

Climate tech start-ups

Young Austrian entrepreneurs are increasingly putting sustainability on their agendas. 34% or a third of all young entrepreneurs are focusing on ecological challenges. More than 150 climate tech startups in categories ranging from mobility and the circular economy to nutrition and agriculture are further driving this development.
04

Green Tech Valley

The Green Tech Valley in the south of Austria hosts globally known pioneers and technology leaders in the green tech sector. The focus is on their green innovations in the green tech sector, in particular in the fields of renewable energies and the circular economy.

05

Green electricity

Austria already set new standards on the domestic electricity market at an early stage. 78.2% of the Austrian electricity production is derived from renewable energy sources (as of 2020), making Austria the current leader in the EU. The Renewable Energy Expansion Act (EAG) stipulates the underlying conditions for the expansion of green electricity over the next ten years and provides a comprehensive system of funding. Funding amounts to € 1 billion annually until 2030. The EAG points the way to 100% green electricity in the year 2030 and comprises one of the pivotal instruments in the energy transition.  
Bosch
Bosch is increasingly relying on Austria as an engineering location – most recently in the fields of automobile radar systems, artificial intelligence and electrolysis for green hydrogen. 
Austria convinces with business location advantages such as the exceptional funding offering and the highly qualified skilled workers.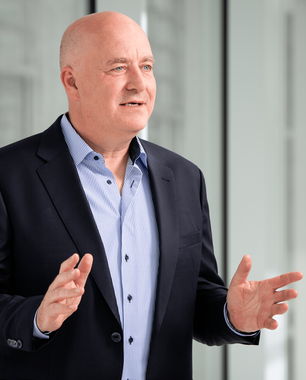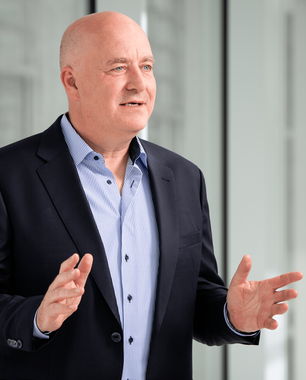 Did you know...

Austria is pursuing the goal of ensuring 100% electricity from renewable energy sources by the year 2030 and already becoming climate neutral by 2040.
...that 78.2% of Austria's gross electricity consumption is already derived from renewable energies while everyone else is only talking about making the transition?
We simply get it done – for you!

Are green solutions and a liveable future the focal points of your business? INVEST in AUSTRIA will support you in launching your green tech company in Austria.
Back to main navigation