By industry
Market potential
Austria is one of the richest countries in the EU. With an economic output of around 150 per cent of the EU average, Vienna is one of the wealthiest regions in Europe.
Contact us
Reach millions of customers
Ideal test market for the German-speaking region

Eastern European expertise due to historical ties and migration from South-Eastern Europe and Eastern Europe

International business hub – registered office of many international organisations (e.g., UNO, OPEC and IAEO) and regional headquarters
The country's outstanding location in the heart of Europe is also used by international organisations: For instance, the UNO has designated Vienna as one of its four official seats and is represented here with numerous organisations. The OPEC and the IAEO also have their headquarters in the city and they stand out for their influence that extends across national borders. In addition, more than 390 international companies have regional headquarters there and take purchase decisions for the entire Central European region.
3
hours of flying, and you are already in any European capital from Vienna
20 %
of Austrians have a migrant background; three quarters of them come from Eastern Europe
3900
Eastern European companies have already settled in Austria
760000000
customers can be reached via the hub Austria in Europe up to the Urals
Did you know...
450 global companies such as Henkel, Nichicon, Lukoil or CSC have set up their CEE headquarters in Austria and use Austrian specialists with a high level of foreign language skills.
...that Austria ranks second in the English Proficiency Index and a quarter of all Austrians grow up bilingual?
Logistics? Of course!
Austria is located in the centre of Europe. The geographical advantage of its location is obvious. But there is even more: one of the best road networks in the world, intermodal goods transport, first-rate rail infrastructure, shipping links (Rhine-Main-Danube). The country also has excellent ties to the NAPA ports: Trieste, Venice, Ravenna, Koper and Rijeka – that is the shortest distance between Western Europe and Asia.

Whether as a north-south and east-west hub or as a central registered office for business across Europe: Austria is an ideal location for a company thanks to its unique geographical position in Europe.
3 flight hours:
760 million consumers
2 flight hours:
450 million consumers
1 flight hour:
100 million consumers
Austria
as an industrial nation
Many people think of holiday when they hear "Austria". And yet the country is primarily an industrial nation. 29% of GDP comes from this sector; tourism contributes 15%.
Many Austrian industrial companies are at the forefront or even global market leaders on the world market such as Andritz AG, voestalpine, Rosenbauer, Miba, Lenzing and Doppelmayr. With an extremely high focus on exports, Austria is also one of the top three foreign investors in Eastern and Southern Europe.
29 %
is contributed by Austrian industry to gross value added
820000
people are employed by Austrian industry worldwide
280000000000
in turnover was posted by Austrian industry in 2021
Strong population growth
Compared to the EU-27, Austria stands out with strong population growth and an above-average employment rate. At 12.1%, the Austrian population growth between 1995 and 2020 is above the average of the EU-27 (5.5%) and substantially above that of Germany (2.0%).
The ABA makes it easy
Would you like to gain a stronger foothold in Austria with your company and develop new contacts and business relationships? We network you with the most important partners on the domestic market and advise you on setting up a business.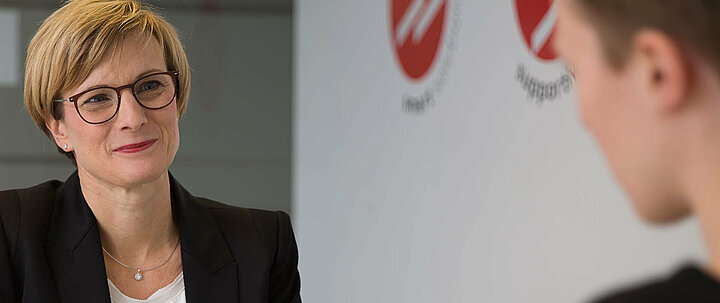 Back to main navigation