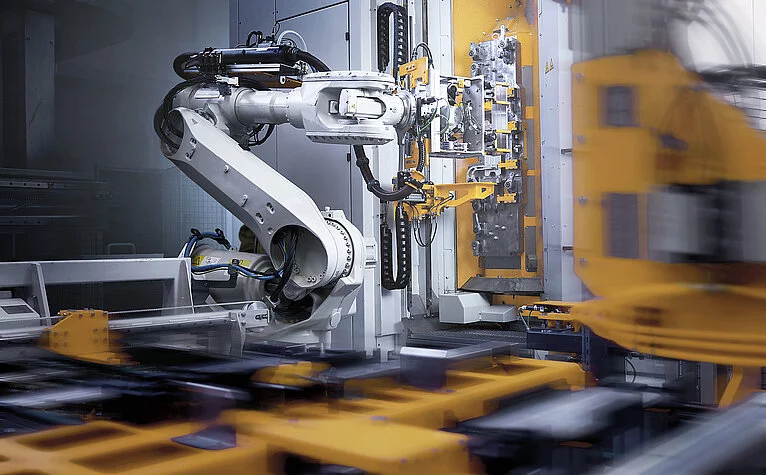 Research & development
News
AI research in Austria
Research on AI has a long tradition in Austria, for example in the fields of logical systems, neural networks, robotics and natural language understanding. New focal points have emerged in Industry 4.0 e.g., predictive maintenance. In addition to science-based and learning systems, robotics and autonomous driving are among the most important fields of AI research in Austria.   
A decisive factor for progress and success is the multi-faceted ecosystem for AI in Austria and the strong networking between the research and business communities. More than 50 universities and research facilities (e.g., Johannes Kepler University Linz, Know Center Graz, Institute of Advanced Research in Artificial Intelligence in Wien), more than 270 established companies and startups (e.g., brantner, medicus.ai, Atlas, mostly ai, blackshark.ai) as well as at least 30 international players (Canva, Magna, dynatrace) intensively focus on AI in Austria. Events such as the Startup Festival ViennaUP'23 and Startups meet Industry in Linz also contribute to an (international) exchange of views and experiences. 14,000 people from 96 nations attended the Startup Festival, whereas the event in Linz brought together 60 domestic companies as well as 25 international and national startups with the aim of pressing ahead with open innovation.   
Public funding programmes such as the "AI Mission Austria" initiative make an important contribution to the development and expansion of this ecosystem because they promote both fundamental research as well as applied research and the commercial realisation of research findings. At present, the second round of tenders is being held for "aws Digitalisierung | AI Unternehmen und Wachstum" (aws digitalisation | AI companies and growth) of Austria Wirtschaftsservice (aws). It is the promotional bank of the Austrian federal government which processes funding for the initiative in collaboration with the Austrian Research Promotion Agency (FFG) and the Austrian Science Fund (FWF). The issues of "greening" and "human capital" comprise the focal points of this tender round. An important role is also played by investors and independent platforms such as AI Austria, which enable and support these exchange initiatives.  
Back to main navigation