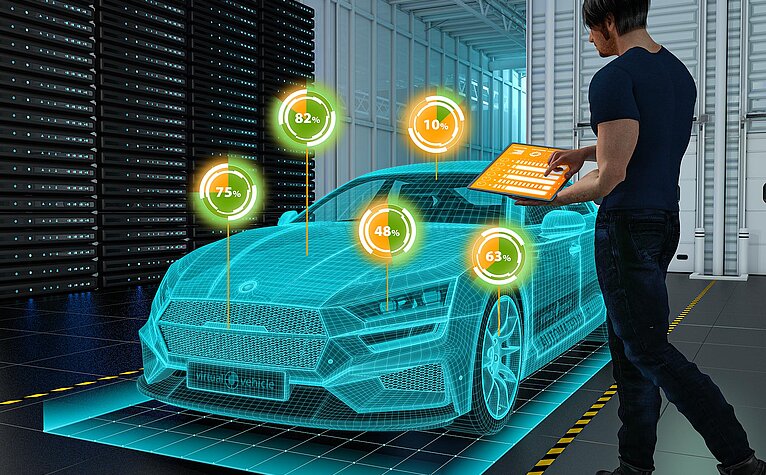 Innovation and digitalisation
Research & development
20th anniversary of the Green Digital Mobility specialist VIRTUAL VEHICLE
When "The Virtual Vehicle" was founded in 2002, there was little to suspect that there would be an unbelievable run of success. It was a small competence center, distributed among several institutes of the Graz University of Technology. It started out with the focus on "virtual vehicle development" as something of an exotic feature in the research landscape. "The beginnings were quite turbulent, and only a few experts knew what we were actually working on here in Graz," recalls Managing Director Jost Bernasch. Today, virtual vehicle development is state-of-the-art internationally, and VIRTUAL VEHICLE has played a decisive role in this process.
Thanks to strategic research and modern key technologies such as Credible System Simulation, the center has emerged as a sought-after technology trendsetter among global players such as premium vehicle manufacturers (e.g., BMW, Siemens, VW) and suppliers (e.g., AVL, Bosch, Infineon, Magna, voestalpine). VIRTUAL VEHICLE enjoys an excellent reputation as a reliable high-performance partner in the European research landscape. Innovative technologies for Green Road and Digital Rail Systems form the optimal basis for achieving the long-term goal of Green Digital Mobility i.e., climate-neutral mobility.
Impressive track record spanning 20 years
Today, more than 320 employees from 22 countries work at VIRTUAL VEHICLE, many of whom are among the most sought-after experts in their fields. Despite the challenging years of the coronavirus, the number of employees has actually increased.
VIRTUAL VEHICLE is by far the leading research center in the EU-Horizon 2020 research program (number 1 out of more than 300 research SMEs, 77 projects with a volume of € 39.5 million).
The top position in Europe has brought millions of euros in funding and investments to Austria. Since the year 2012, VIRTUAL VEHICLE has been involved in over 100 major EU research projects with a volume of over € 50 million.
Since then, foreign industrial partners have invested over 30 million in Styria and helped finance the development of cutting-edge know-how.
The successful path of VIRTUAL VEHICLE is reflected by strategic partnerships with industrial giants such as AVL, Infineon, voestalpine, Siemens and the Austrian Federal Railways as well as BMW or VW, complemented by numerous research partnerships.
ICOS proved to be one of many outstanding success stories. The self-developed co-simulation platform initiated an international triumphal procession around the world starting in 2014 and in collaboration with AVL. ICOS enabled the integration of different domains such as energy efficiency, vehicle safety or comfort in an early development phase, which today enables worldwide savings opportunities for vehicle manufacturers in the billions of euros.
Autonomous Driving and Flying »Made in Austria«
All information in compact form: facts, tips and contact points for your questions on research and development.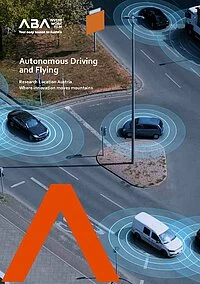 Autonomous Driving and Flying
The location for your research centre
The environment for your success
Back to main navigation