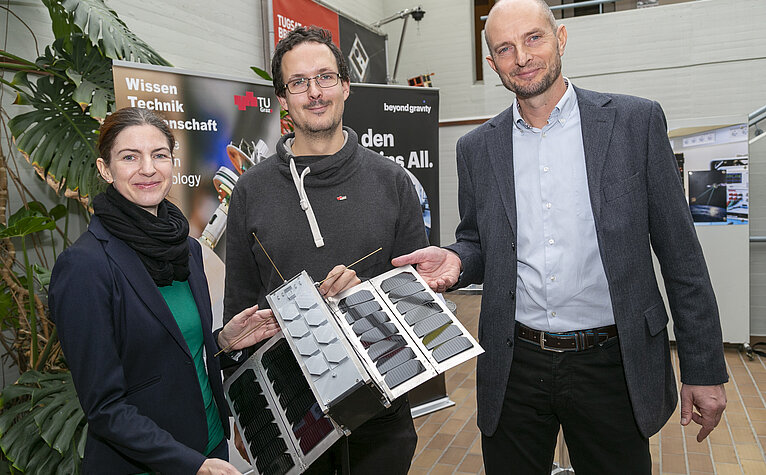 Research & development
Establishment, law & taxes
Austrian ESA satellite PRETTY is ready for launch
The next Austrian satellite is ready for launch into orbit in the spring of 2023. PRETTY will be the sixth Austrian satellite in space, and the third made and tested by TU Graz. The customer of the climate observation satellite is the European Space Agency ESA. Beyond Gravity Austria (formerly RUAG Space) is responsible for the overall project management.
PRETTY stands for Passive REflectomeTry and dosimeTrY and will host two scientific experiments as payloads. The centrepiece is a passive reflectometer system for the precise measurement of the Earth's surfaces, developed by Beyond Gravity (concept and software system) and the Institute of Communication Networks and Satellite Communications at TU Graz (hardware). The small satellite will use the reflectometer system to measure the extent of ice and sea heights as well as ocean currents.
In order to enable the measurement of the radiation environment in space, Seibersdorf Laboratories GmbH developed a novel dosimeter platform to gather scientific data. TU Graz was responsible for the satellite platform, carried out the manufacturing, assembly, integration and testing activities and will operate the satellite from the ground station at Campus Inffeldgasse.
PRETTY is scheduled to launch into space in spring 2023 on a European Vega-C rocket from the European spaceport in Kourou in French Guiana, South America.
Back to main navigation