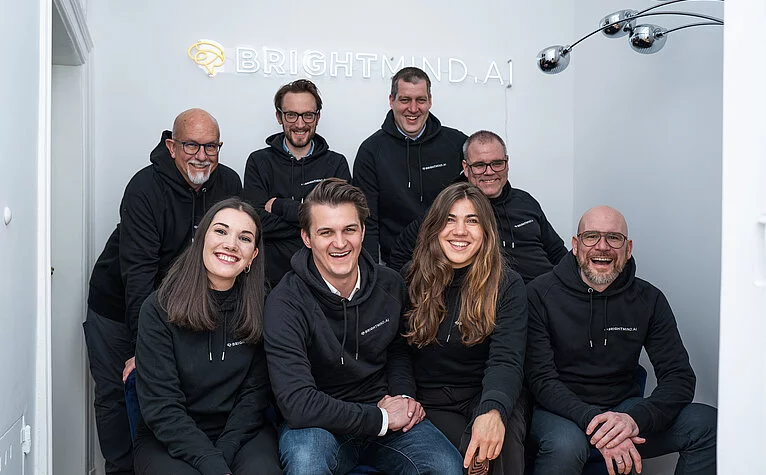 Life Sciences
Establishment, law & taxes
Brightmind.AI: Neurotech startup
The Austrian startup Brightmind.AI is developing a new possibility to treat migraines. The founding team of Florian Lerchbammer-Kreith (CEO) and Tamara Gerbert (CSO) aims to launch the so-called Non-Invasive Brain Simulation (NIBS) solution on the marketplace as a wearable for everyday use.
Migraine patients should wear a therapy headset for a short period of time each day and thus be able to reduce the number of migraine attacks by more than 50%. The device should engage in "self-learning" i.e., adapt the stimulation protocols to the respective state of the person's brain in a personalised manner. EEG and other biofeedback are continually measured as a means of continuously improving the therapy device.
Brightmind.AI first aims to enter the American market on the basis of its technology. Nevertheless, the team conducts research and works in Austria. CEO Florian Lerchbammer-Kreith explains the reasons why the founding team selected Vienna as the location for the startup. "Target market USA, roots in Germany, partner in the UK: yet after a detailed analysis, Austria was and still is our first choice as the business location for our tech startup thanks to tangible research benefits (funding, taxes), quick opportunities for networking and short distances, a strong talent pool as well as comprehensive support by public bodies such as ABA, the promotional bank aws and the Austrian Public Employment Service etc.
The company received seed funding to the amount of € 800,000 from Austria Wirtschaftsservice (aws) as well as funding by the Austrian Research Promotion Agency FFG and a pre-seed investment from xista Ventures (formerly IST Cube) in Lower Austria.
Back to main navigation