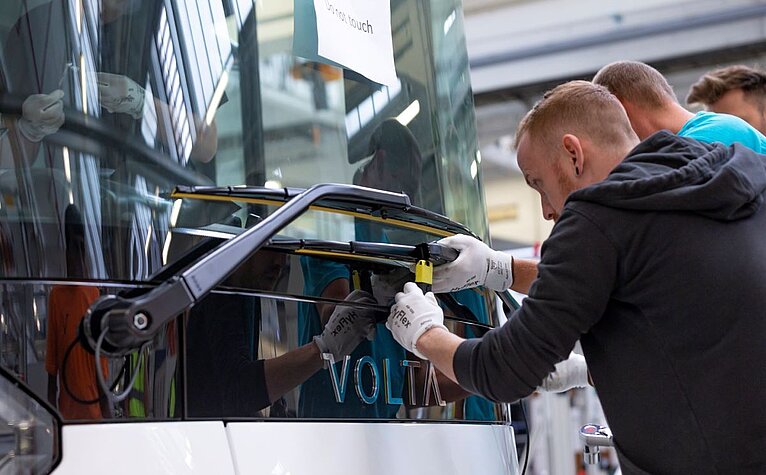 Location advantages
Innovation and digitalisation
The Swedish company Volta Trucks began the series production of its all-electric Volta Zero lorry at Steyr Automotive in Upper Austria. Prototypes of the new vehicle already left the assembly lines in 2022, followed now by the production of customer-specification vehicles. The first vehicles are expected to be dispatched to customers in the third quarter of 2023.
Steyr Automotive has reserved a capacity of manufacturing up to 14,000 of the electric-powered vehicles per year. Volta Trucks intends to gradually ramp up production volumes over the coming years, according to the company. The Volta Zero contract will create more than 700 new jobs in Steyr and another 2,000 within the supply chain.
It took only 2.5 years from the presentation of a concept through the engineering, development and quality phases to the actual beginning of series production. The Volta Zero is the world's very first all-electric, 16-tonne utility vehicle specifically designed for urban logistics in inner-city goods transport. It is designed to reduce the environmental impacts of freight deliveries in city centres.
The vehicle's pure-electric operating range based on a modular battery of up to 225 kWh is between 150 and 200 kilometres. By the 2026, the new model will help to reduce CO₂ emissions by an estimated 1.9 million tonnes.
Back to main navigation