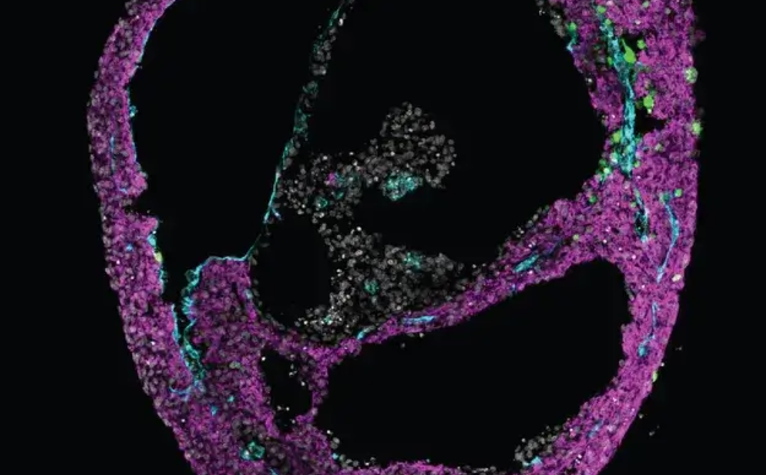 Help for people suffering from heart disease
The duration and success rate in the development of new, urgently needed therapeutic options for patients suffering from heart disease should be significantly improved in the future. This is the objective of the collaboration between the Viennese company HeartBeat.bio founded in 2021 and Boehringer Ingelheim.
HeartBeat.bio AG has entered into a collaboration with Boehringer Ingelheim focusing on the investigation of human cardiac organoids (Cardioids) for high-throughput early safety assessment and drug discovery. The collaboration aims to accelerate development of new therapy options and achieve better outcomes for people with heart diseases. Boehringer Ingelheim will work with the scientists from HeartBeat.bio to further advance the company's Cardioid platform using selected reference compounds from Boehringer Ingelheim's research and development programs.
Michael Krebs, CEO of HeartBeat.bio, commented: "This collaboration is an important step in advancing our high-throughput Cardioid screening platform for drug development in different indications of heart failure. Our aim is to radically change the drug discovery paradigm and thus significantly improve the time and success rates for the development of new, urgently needed therapeutic options for heart disease patients."
HeartBeat.bio AG is dedicated to developing the first high-throughput human organoid screening platform for cardiac drug discovery. The technology platform is built on self-organizing, highly scalable cardiac organoids which recapitulate the human heart physiology and enable the modelling of diseases such as drug-induced and genetic cardiomyopathies as well as myocardial infarction, myocardial fibrosis and heart regeneration.
Back to main navigation