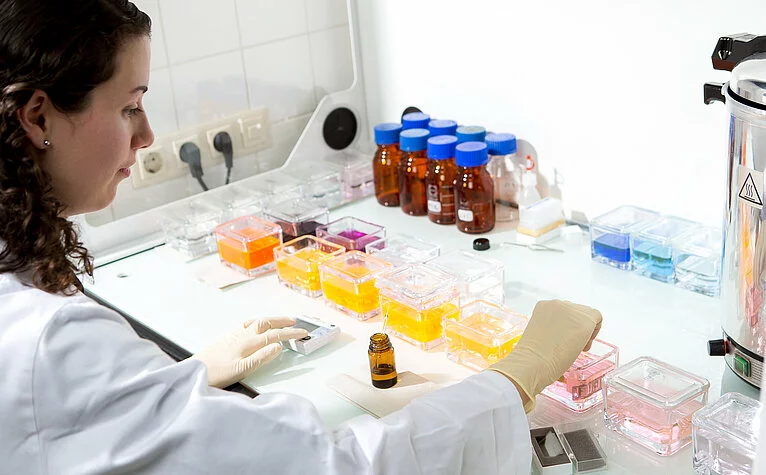 Location advantages
Life Sciences
Major investment in the life sciences and pharmaceutical location of Austria
The research funding programme Austrian Life Sciences is designed to advance applied research conducted in the business location of Austria. Life sciences and pharmaceutical companies are supported in their R&D activities along the entire development path. On balance, € 50 million has been made available for the programme. Eleven projects with funding of € 11.5 million were already approved in 2022.
About € 40 million is still available in 2023 for other projects. This initiative will strengthen the Austrian business, research and production location and reduce dependencies on suppliers.
Austria features a broad-based, well-positioned life sciences and pharmaceutical sector. About 1,000 companies operate in the sector, generating record revenue of € 25.1 billion in 2020. On balance, life sciences accounts for more than 7% of Austrian GDP, and is one of the country's most important employers, with a workforce of more than 60,000 people.
Austrian Life Sciences targets companies and players in university and non-university research as well as universities of applied sciences. Funding is designed for research projects devoted to the development of medical products and pharmaceuticals as well as digitalisation in the healthcare sector.
Back to main navigation