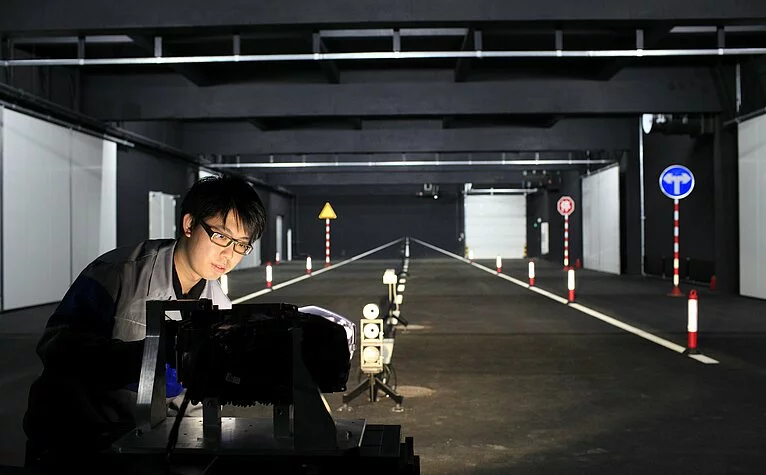 Innovation and digitalisation
Research & development
Range Rover relies on smart digital lighting from ZKW
The all-new Range Rover illuminates the road with a new type of lighting system developed by ZKW. The "Digital Light Processing" LED headlights does more than just produce stepless, glare-free high beams that automatically block out oncoming or other road users. The smart, digital front lighting also enables animated images to be projected onto the road. In addition to the "Digital Light Processing" modules, stripeZ light modules are also offered. They are much smaller than conventional LED headlights but ensure the same performance. In turn, this enables a particularly slim design as well as a wide range of new functional options. "The digital headlights on the new Range Rover reflect our current developments and technologies. Intelligent lighting systems increase comfort, enhance road safety and pave the way for autonomous driving," explains Oliver Schubert, CEO of the ZKW Group. 
Smart premium light
With ZKW's "Digital Light Processing" (DLP) technology, the new Range Rover brings intelligent lighting functions to the road for the first time – in the form of dynamic projections. This is made possible by innovative LED modules with 1.2 million pixels whose light is directed via microscopically tiny, electronically controlled mirrors. As a standard feature, the slim headlights provide stepless, glare-free high beam, which is controlled via a front camera and further enhances road safety.
High-tech made in Austria
The DLP lighting system for the new Range Rover is developed and manufactured by ZKW in Austria. For the first time, a 3-component injection molding technology is used, which allows the implementation of a novel daytime running light concept. ZKW also equips Jaguar Land Rover models with fog lights as well as the new Land Rover Defender with main headlights and the Land Rover Discovery Sport with rear lights.
Autonomous Driving and Flying »Made in Austria«
All information in compact form: facts, tips and contact points for your questions on research and development.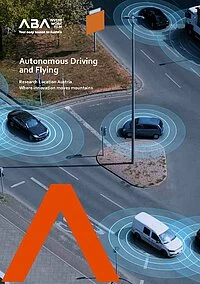 Autonomous Driving and Flying
The location for your research centre
The environment for your success
Back to main navigation