Innovation and digitalisation
Research & development
"The Autonomous" Hybrid Main Event
On September 27th The Autonomous brought together the world's key mobility players to shape the future of safe autonomous vehicles. More than 500 leaders and high-level experts in the field of autonomous vehicles discussed the biggest safety challenges facing autonomous mobility. 
High-profile panel discussions and keynotes assessed the status quo and safety gaps of artificial intelligence, data-driven development and Level 4 systems. Industry decisionmakers were also discussing the future of autonomous trucks, regulation of self-driving vehicles and the impact of autonomous vehicles on urban mobility and society.
This event was all about taking action and identifying concrete steps to work together toward the same goal: overcoming the challenges of the autonomous mobility revolution.
The Autonomous welcomes everyone from the industry, government, and public who share the same collaborative vision to join the growing ecosystem and answer the industry's biggest questions. What started as an event in 2019 became a global initiative ready to scale further with help from several international companies and pave the way toward safe autonomous driving while developing a common understanding of safety. 
Autonomous Driving and Flying »Made in Austria«
All information in compact form: facts, tips and contact points for your questions on research and development.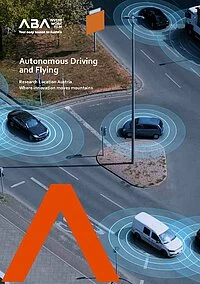 Autonomous Driving and Flying
The location for your research centre
The environment for your success
Back to main navigation