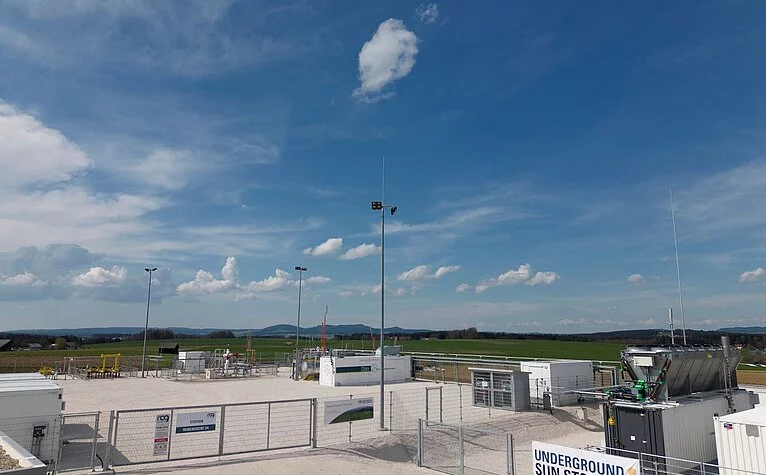 Innovation and digitalisation
Research & development
World's first geological hydrogen storage facility put into operation
"Underground Sun Storage," the world's first hydrogen storage facility in an underground porous reservoir, was put into operation in Upper Austria. In this way, RAG Austria AG – Renewables and Gas – and its project partners are setting new international standards.
In the demonstration facility, solar energy is converted into green oxygen by water electrolysis and stored in its pure form in an underground natural gas reservoir. This geological storage facility will be able to convert the summer solar power surplus of about 1,000 one-family homes in the future and store it seasonally. In this way, 4.2 million kWh (4.2 GWh) of summer electricity will be brought into the winter and can be made available again in the form of electricity and heat.
The results of the demonstration project "Underground Sun Storage" will make it possible to reposition gas storage facilities with their enormous storage volumes as hydrogen and green power storage facilities.
Back to main navigation