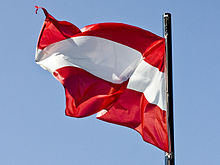 © Photo: Republic of Austria
The ranking confirms that Austria, located in the heart of Central Europe, is a culturally rich, high-income parliamentary democracy that hosts several key international organizations including the International Atomic Energy Agency, the Organization of Petroleum Exporting Countries and the Organization for Security and Cooperation in Europe.. Austria boasts one of the highest standards of living among the economies of the world, ranking highly in per capita gross domestic product.
The study and model used to score and rank countries was developed by WPP's brand strategy firm BAV Consulting, specifically John Gerzema and Anna Blender, and The Wharton School of the University of Pennsylvania, specifically David Reibstein, in consultation with U.S. News & World Report.
A set of 65 country attributes – terms that can be used to describe a country and that are also relevant to the success of a modern nation – were identified. Attributes by nation were presented in a survey of more than 16,000 people from across the globe where participants assessed how closely they associated one with the other.