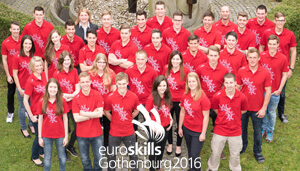 © WKO
This is the second highest rate in the OECD ex aequo with Finland, surpassed only by the Czech Republic at 73%. The average is 44% as concluded by the latest OECD study "Education at a Glance".
37% of pupils in Austria at the upper secondary level attend a vocational school (OECD: 31%), 33% are involved in apprenticeship training (OECD: 13%). The remaining 30% (OECD: 56%) are getting a general education in the upper grades of an academic secondary school.
Austria spends a considerable amount for vocational education. Expenditures total USD 16,554 per pupil for apprenticeships and vocational schools.  
More information is available at http://www.oecd.org/