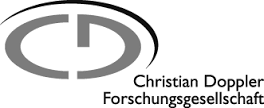 © Christian Doppler Association
The initiative is designed to encourage basic researchers who have not yet worked together with the business sector to cooperate with it. Now six winning projects have been selected which will be funded to the amount of EUR 1.3 million.
Each of the projects is to last for a period of 12 to 36 months, and will be supported with EUR 100,000 to 250,000 each. Within the framework of the projects, the scientists should search for a company to cooperate with them, with the underlying purpose of eventually setting up a Christian Doppler laboratory.
The funded projects involve the improvement of imaging processes in medicine on the basis of mathematical methods, the development of 3D models of entire tissues or organs in order to more effectively convey research results to people, and the development of new high performance plastics for use in the aviation and electronics sectors, and new approaches to cancer therapy.
Service:
www.cdg.ac.at
www.fwf.ac.at