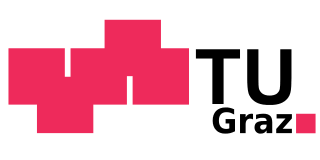 Biomolecules in the body ensure cell division, muscle movement or transporting substances in the body. These "molecular engines" are much smaller than the diameter of a human hair. Researchers working in Graz, Berlin and Houston have now succeeded in systematically getting nanomachines moving. They feature a size of only two millionths of a millimeter.
Molecules designed in a laboratory react to external stimuli by carrying out targeted movements. They comprise the basic components of future nanomachines. In turn, they contain molecular engines which make use of the energy supplied, converting it into mechanical movements. Promising candidates for such engines are molecules which change their structure under the influence of light, for example laser impulses.
The long-term objective of the researchers in Graz is to use different wavelengths to control different molecular engines used in a nanomachine. In this way, they can trigger targeted movements.
Service: "Light-Induced Translation of Motorized Molecules on a Surface", ACS Nano, DOI: 10.1021/acsnano.6b05650, http://pubs.acs.org/doi/abs/10.1021/acsnano.6b05650