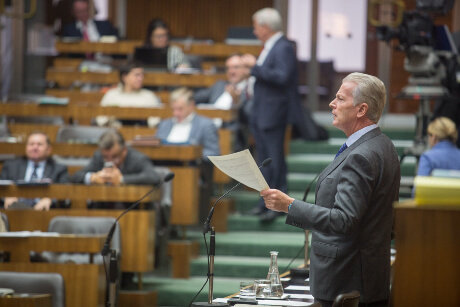 © Glaser
The Austrian SME sector has been one of the most adaptive. Value creation increased by an average rate of 3% annually in the period 2010 to 2015, or a total of 16%. Employment climbed by 7%, creating more than 122,000 jobs.   
In four categories, Austria performs better than the EU average, i.e. with respect to internationalization, sustainability, environment and energy, further education and innovation and its positioning in the domestic market. The new SME investment growth premium amounting to EUR 175 million in 2017 and 2018 should provide important impetus for further improvement.
The expanded license exemption and the new "Trades Information System" (GISA) considerably facilitating business registration, changes of location and startup of operations also contributed to the good ranking.