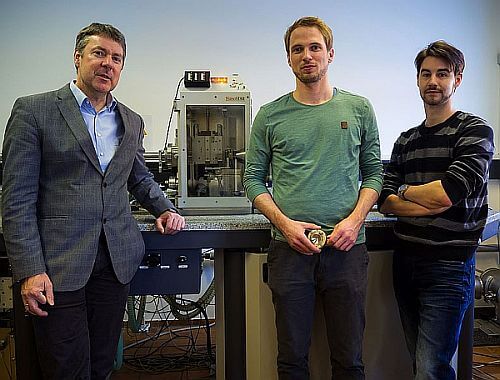 © Montanuniversität Leoben
This applies to new forms of energy production as well as for e-mobility or microelectronics. Super capacitors are modern energy storage systems which are much faster and can be charged or discharged more often than normal batteries.
An interdisciplinary team of scientists led by the Institute for Physics at Montan University Leoben, with the participation of the Graz University of Technology, the University of Bienna and the Institute for New Materials in Saarbrücken has now revealed new ways to better understand these phenomena. For the first time the processes described have been rendered visible on an atomic level, and new possibilities including optimized electrode materials were demonstrated with a combination of X-ray scattering experiments and atomistic computer simulations.