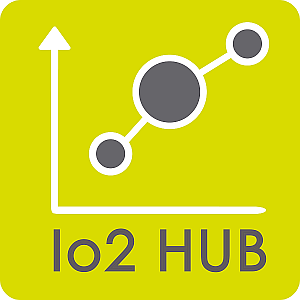 © Io2HUB
l02 Hub, based in Vienna and with a clear commitment to the Austrian business location, sees itself as a European incubator attracting innovative startups to Vienna. The objective is to develop a marketable product in record time with selected startups. An international team from seven nations supports Io2 HUB.
Io2 HUB was founded in 2015 by the French national Isabelle Richard and arose from a coworking space project. Today large Viennese office startups using space of 400m² take advantage of the company's longstanding experience in China and an international team in the fields of technology, marketing and finance. The direct local presence of the technology professionals in Shenzhen and Hong Kong are particularly conducive for quick project progress.
The search for investors begins while the concepts are intensively reviewed in Vienna and the pitch decks are perfectioned. At the same time, work is done in China on the technical feasibility. In this way, ideas and concepts become marketable products in a very short time, and the pre-production and prototyping phases are reduced to a minimum. If successful, the project can be seamlessly converted to mass production, thus saving valuable time. Support is ensured on both continents during all phases. Isabelle Richard describes her guiding principle as follows: "Go fast, go cheap, go global!", underlining the short implementation phase and the international ambitions of the program.