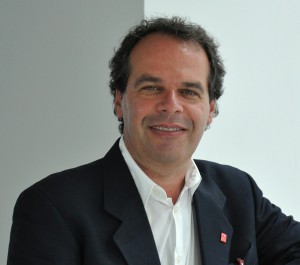 © RCPE
The combined, integrated service offering of the Centre of Excellence (CoE) will provide solutions enabling pharmaceutical companies to explore the formulation and manufacturing decision space rapidly and effectively using mechanistic modelling approaches. By combining models and experimental data to provide an accurate predictive capability for drug products and their production, the CoE will be able to help companies accelerate formulation decisions and design more effective and efficient manufacturing processes.
Massimo Bresciani, Executive Director for Scientific Operations & Business Development of RCPE, says, "We are very excited about the Centre of Excellence. It gives us a truly unique capability and allows us to provide the most modern set of integrated tools and services for product and process design and development. By bundling the expertise of both partners, we can, for example, help pharma companies to considerably speed up technology transfer and late phase filings with regulators." Up to twelve new jobs will be created for researchers in Graz and London by 2019 within the context of the CoE.
The gPROMS Formulated Products Modelling-Suite
PSE provides the development and software package gPROMS Formulated Products Modelling-Suite, which contains mechanistic models for drug substance manufacture, drug product manufacture and in-vitro/vivo product performance as well as specific capabilities for optimising product and process design. The company pioneered the emerging science of System-based Pharmaceutics, and is a leading partner in the £ 20.4 million digital design "ADDoPT" project. In turn, RCPE performs cutting-edge research in process and product optimisation to help create competitive advantages through the development of innovative products and production processes, with a key focus being new drug delivery systems.
About RCPE GmbH
Together with the global players in the pharmaceutical industry, the Research Center Pharmaceutical Engineering GmbH (RCPE) performs cutting-edge research in the field of process and product optimization. The focus of RCPE is on the development of new drug delivery systems and on the associated production processes and their monitoring. The center's excellent performance is due not only to its experienced interdisciplinary international team but to its location in close proximity to the universities of Graz. As a link between science and industry, RCPE carries out state-of-the-art business-oriented research. 65% of the company is owned by the Graz University of Technology, with 20% in the hands of the University of Graz and 15% is owned by Joanneum Research. More information can be found at www.rcpe.at
About Process Systems Enterprise Ltd (PSE)
PSE is the world's foremost provider of Advanced Process Modelling software and services to the process industries. Companies apply advanced process models to explore the process decision space rapidly and effectively, in order to reduce uncertainty and make better, faster and safer decisions in process and product development. www.psenterprise.com