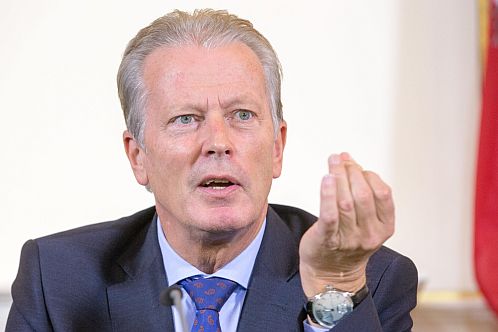 © BMWFW
"Research Studios are small, flexible research facilities which successfully convert the findings from basic research into marketable products and services", states Reinhold Mitterlehner, Federal Minister of Science, Research and Economy. "In this way, we support the development of innovative prototypes until they reach market maturity". Up until now, a total of 54 research studios have been funded since 2008, 14 of which are still operating. Now eleven new ones will be added. 
The Research Studios (RSA) are research units affiliated with universities or research institutions. "The findings from basic research should be made 'fit' for the market by applied research and subsequently made suitable for use by the business community", explains State Secretary Harald Mahrer. "The studios are given intensive advice and support for external experts for technology transfer, management and marketing."  
Three of the newly approved studios operate in the fields of ICT and Industry 4.0, three are involved in energy and environmental technologies and five focus on biotechnology. In practice, the Research Studios model has proven its worth and is operating successfully. A series of startup companies have emerged from former Research Studios.
The Research Studios Austria program is coordinated by the Austrian Research Promotion Agency FFG. The managing directors Henrietta Egerth and Klaus Pseiner explain the framework of the initiative. "The duration of a RSA studio is four years, and the maximum funding is EUR 1.3 million. A maximum of 70% of the budgeted costs are eligible for funding. The applicant has to ensure the remaining financing." After the first two years of the project, a decision will be made on whether to continue the respective studio on the basis of an interim evaluation.