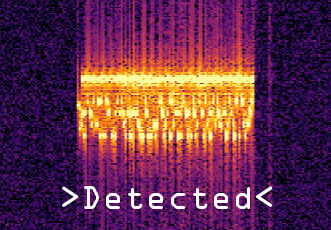 © University of Applied Sciences St. Pölten
The University of St. Pölten has now developed a defense mechanism to expose and block such undetected spying. As a result, the world's first ultrasound firewall has been created, which is now available free of charge in the App store.
Ultrasound signals can be used for so-called "cross-device tracking". This makes it possible to track the user's behavior across multiple devices, and relevant user profiles can be merged with one other. Up until now, acoustic cookies could not be blocked. The mobile phone microphone is permanently active in order to accept voice commands. Every mobile application which has access to the mobile device as well as the operating system itself can activate the microphone of a mobile terminal at any time without notifying the user, and can listen to it, detect acoustic cookies and synchronize it over the Internet. Only the permanent deactivation of the microphones was able to help up until now, but this meant that the device could no longer be used as a telephone.