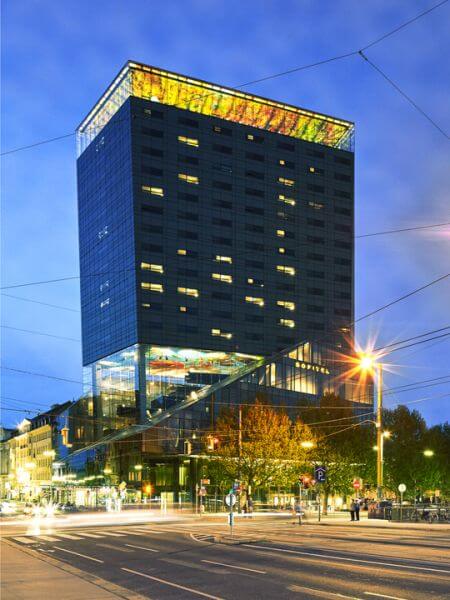 © G.Menzl / weXelerate
On May 24-25, 2018, a total of 2,500 startups and potential investors will meet under the roof of the historical Vienna Hofburg Palace within the context of the Pioneers Festival 2018, the world's largest startup event. Ten selected international late-stage startups participating in the goAustria May 2018 program of the Global Incubator Networks (GIN) at the end of May will also be there at Pioneers'18. These ten firms will be involved in an intensive customized program in Austria over a period of two weeks. Likewise, ten startups selected under the Vienna Welcome Package will be participate. The GIN Corporate Day, designed to promote talks between companies, investors and startups, is also part of the program.
First startup world championship
In the middle of May, the young Viennese company DealMatrix is organizing a startup world championship, the world's largest online pitch event called GlobalPitch. It has attracted a powerful cooperation partner, namely UNIDO. More than 340 participants from across the globe have already applied, and the top-class jury consists of 38 international startup experts.
Funding for young international companies
Vienna Startup Package (application until June 30, 2018)
https://wirtschaftsagentur.at/start-up-city-vienna/vienna-start-up-package/
GIN Go Austria fall round (application until June 4, 2018)
http://www.gin-austria.com/goAustriaFall2018_Call.html
Impact Hub Accelerator Program (anytime)
https://vienna.impacthub.net/program/accelerate-program/
The Austrian Angel Investors Association just launched "The Jodler" Austria's best source for startup investments news. The Jodler delivers everything that is happening in the Austrian ecosystem straight into the inbox: investment news, market insights & expert tips. Sign-Up here for the monthly newsletter: https://bit.ly/2I6SORH
ABA – Invest in Austria has bundled all highlights, funding and offerings in a new brochure. Ask fort he new startup brochure at: startup@aba.gv.at