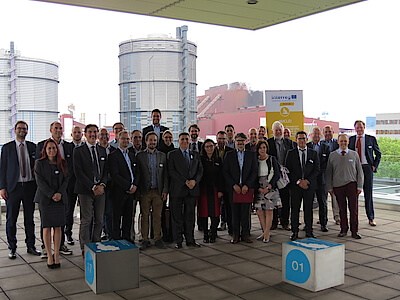 © Business Upper Austria
The alliance serves the purpose of enabling cross-border research and work on future issues. 
About 30 representatives of mechatronics clusters in Slovakia, Romania, Great Britain, Italy, Belgium, Hungary, Czech Republic, Netherlands, Germany and Austria met in Linz at the Linz Center of Mechatronics, Johannes Kepler University and the Excellence Center for Smart Production of the University of Applied Sciences Upper Austria in May 2018 and agreed to tread a common path. The main objective is to establish technology-oriented platforms for transnational know-how transfer in order to be able to leverage potential synergies.