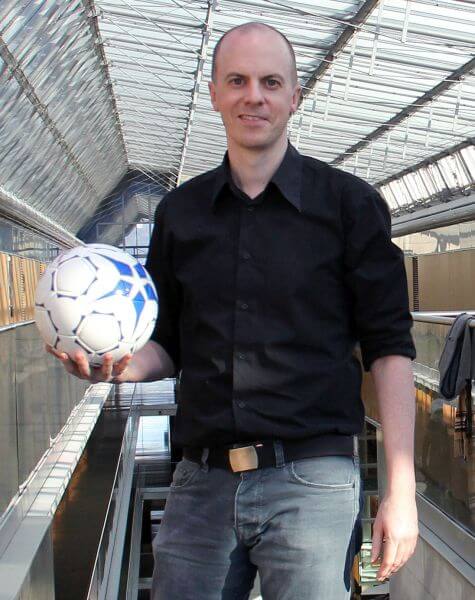 © University of Innsbruck
The two teams are just about on par with each other with respect to their probability of winning, as statisticians led by Achim Zeileis of the University of Innsbruck show. With their statistical model based on bookmaker odds, the researchers successfully predicted several competitions, for example Spain as the world champion at the football world championship in 2010 and three out of the four semi-finalists at the 2014 FIFA World Cup in Brazil.
Achim Zeileis and his colleagues from the Vienna University of Economics and Business work together to calculate the probability of winning at major soccer events. The team of researchers relies on 26 online bookmaker odds (bookmakers and betting exchanges), which enable a simulation of all possible game variations and results when combined with complex statistical calculation models.
Service
Statistical forecasts with interactive graphs: http://bit.ly/fifa-forecast