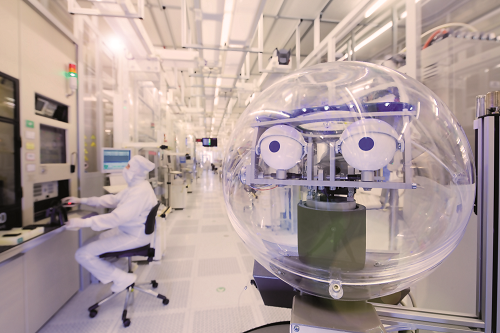 © Infineon Technologies AG
290 new jobs are expected to be created to bolster the existing workforce of 400 people. The Infineon Development Center Graz drives the global deployment of microelectronic solutions in the fields of safety and mobility and increasingly the "Internet of Things" as well. The company decided in favor of the Graz facility "because we can bundle the know-how of many excellent minds in research and industry here", according to Reinhard Ploss, Chief Executive Officer of Infineon Technologies.
Infineon Graz is a crucial part of the Silicon Alps Cluster and Silicon Austria. Silicon Austria is currently creating a world-class research center for electronic-based systems. Its headquarters will be located in Graz and be supported by other sites in Villach and Linz. Silicon Austria will commence full operations at the beginning of 2019 and employ about 400 people in the first five years. Infineon Austria CEO Sabine Herlitschka calls "Silicon Austria" the "right instrument at the right time." It enables Austria to "bundle critical mass".