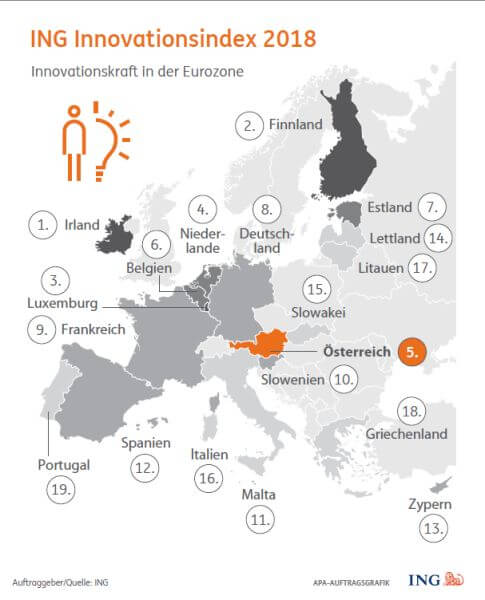 © ING/APA custom graphics
Austria is rated fifth in terms of its innovativeness. Ireland, Finland, Luxembourg and Netherlands are ranked as the top four. Germany placed eighth. Vienna leads the ING Innovation Index in the ranking of the Austrian federal states. The ING Innovation Index analyzes and assesses the current level of innovative strength of the 19 countries in the Eurozone on the basis of nine indicators.                                                         
Ireland's first place ranking is due to its strong start-up scene, well educated people and the highest level of employment in high-tech businesses. Austria's good ranking is mainly driven by its investments in research and development. In relation to its gross domestic product, Austria invests the most in R&D among the Eurozone countries. Austria also scores high with respect to patent applications and the potential of its youth.