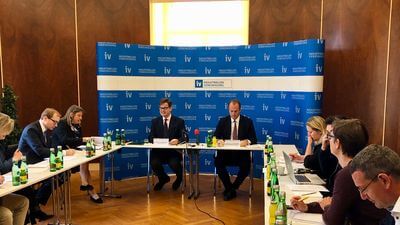 © Federation of Austrian Industries
The internationally successful industrial companies are the ones Austria can be particularly proud of. Companies account for two-thirds of research and development (ER&D) activities in Austria and are characterized by high innovation dynamics and high export ratios. "Our objective is clear: we have to strengthen the Austrian 'production powerhouse' on the basis of research, technology and innovation and make it a flagship in Europe" explained Philipp von Lattorff, CEO of Boehringer Ingelheim RCV in Vienna and Chairman of the RTI Committee of the Federation of Austrian Industries, in commenting on the vision of industry.
For industrial firms located in Austria, an attractive business location is particularly defined by ambitiously structured R&D financing. In this case, the research tax credit as a unique selling proposition and direct research funding are decisive factors of success. Excellent, internationally visible partners in science, strong bridges along the entire value chain and innovative minds are also required. Intensive networking on a European and international level is crucial for Austria. The chances opened up by digitization and new technologies must be leveraged for new solutions, innovative products and disruptive business models.