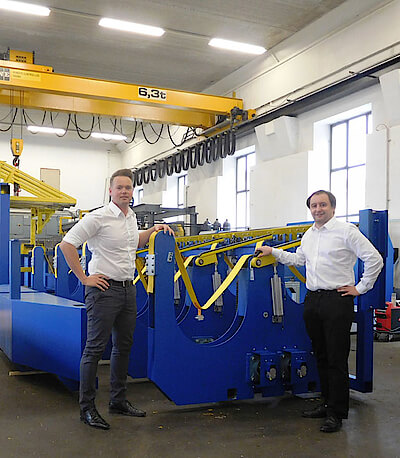 © TETAN
The Gmunden-based company has now even been awarded the Upper Austrian State Prize for Innovation 2019 in the category of small and medium-sized companies.
The Shear-Force-Free-Straightening (S.F.F.S.) technology developed by TETAN enables the straightening of metal rods, hollow sections and pipes with a significantly higher surface quality than conventional process. The interesting thing is that with the exception of the clamping parts, the process works completely on a contact-free basis and thus does not lead to any straightening lines.
The TETAN team relies on turnkey solutions. It not only offers straightening machines and units but also complete customised systems. The company headquartered in Gmunden is responsible for the development, engineering, automation, assembly and installation of the equipment.
Read the related blog about Industry 4.0: How Austria shapes its future.