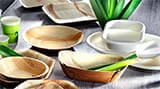 © Pacovis
The supplier of flexible packaging, hygiene and washroom products is investing a total of EUR 15 million and will open up its new facility at the end of 2020. Capacity of the high bay warehouse will be doubled in a second construction phase to be completed in three years. "Then, at the latest, we will also be able to serve the markets in Hungary, Slovakia, Czech Republic and Poland from Austria", states Pacovis Austria Managing Director Albin Lintner.
Pacovis Austria is a subsidiary of the Swiss firm Pacovis AG, which specialises in the production of spice mixtures and wholesale business with flexible packaging. The company supplies business partners from the fields of catering, gastronomy, the hotel and retail sectors. The corporate group with about 500 employees and annual revenue of more than EUR 450 million operates several offices in Austria, Germany, Romania, Turkey and Russia. Pacovis generated revenue of close to EUR 15 million in Austria last year.
Read more here about how Austria's central location offers advantages to companies.