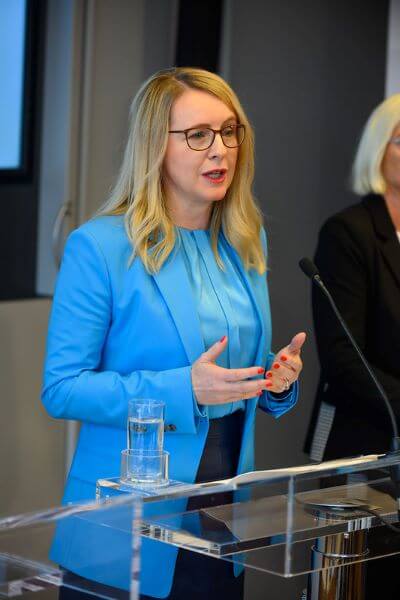 © BMD
The national investment promotion company belonging to the Federal Ministry for Digital and Economic Affairs can look back at a highly successful year in 2019. Together with the regional investment promotion agencies, ABA – Invest in Austria provided professional support to 462 international companies in setting up business operations in Austria. This represents a rise of 30 percent compared to the figure of 355 firms in 2018. Austria stands out abroad due to the high qualifications of its specialised employees and the research tax credit of fourteen percent, which provides the right impetus. This is also shown by the fact that the number of companies involved in research and development which settled in Austria more than doubled from 32 in 2018 to 66 in 2019. The number of German companies conducting R&D also more than doubled from six in 2018 to 15 last year.
ABA scorecard: distribution by country
In 2019, a total of 143 companies deciding in favour of Austria originated from Germany, the traditionally strongest investing country, representing an increase of one-third compared to 108 projects in 2018. The second most important investor nation was once again Italy, with 45 business location projects in 2019. There was also a significant increase in companies settling in Austria from Great Britain. A total of 24 British firms established business operations in 2019 with the support of ABA – Invest in Austria. Close to one-fifth of all business location projects, or 89 companies all in all, originated in the CEE/SEE markets. Hungary and Slovenia were most strongly represented with fourteen companies each, followed by the Czech Republic and Slovakia, both with a total of eleven firms. 28 foreign startups were assisted by ABA – Invest in Austria last year in setting up their businesses in Austria.
Here you can find out more about the topic of locating business operations in Austria.