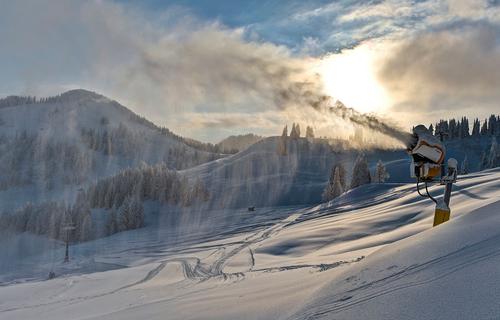 © TechnoAlpin
The first project phase was realised in 2019. A storage reservoir covering an area of 20,000 square metres, two pumping stations and eight propeller-driven snow guns were installed, amongst other achievements. The project is scheduled to be completed this year. A container pumping station, field and water pipelines as well as ten additional snow guns will be installed in the second phase of the project.
"We are extremely pleased that we will have the opportunity to carry out this exciting project. It is further proof that our expertise is in demand on the international market, also in 'more exotic' areas. In the meantime, we have received many inquiries from these regions", states Matthias Illmer, Managing Director of TechnoAlpin Austria, in an interview for the newspaper Tiroler Tageszeitung.
Read more about Environmental Technologies in Austria.