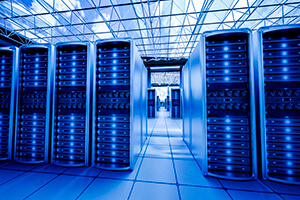 © Interxion
A further 40 MW of IT capacity will be offered on an area covering 22,000 square metres. The new buildings will be linked to the existing campus. This is the best networked campus in the Central and Eastern European region, featuring 120 carriers, four Internet exchanges and direct access to seven global cloud platforms.
"The expansion of our campus in Vienna enables Interxion to offer additional data processing capacities to local and global service providers in order to seamlessly extend their services in the region via PlatformDIGITAL®", says Martin Madlo, Managing Director of Interxion Austria. Interxion is a provider of carrier- and cloud-neutral data centre services for customers across the globe. Interxion operates more than 50 data centres in Europe.
Continue reading and learn more about information technology in Austria.