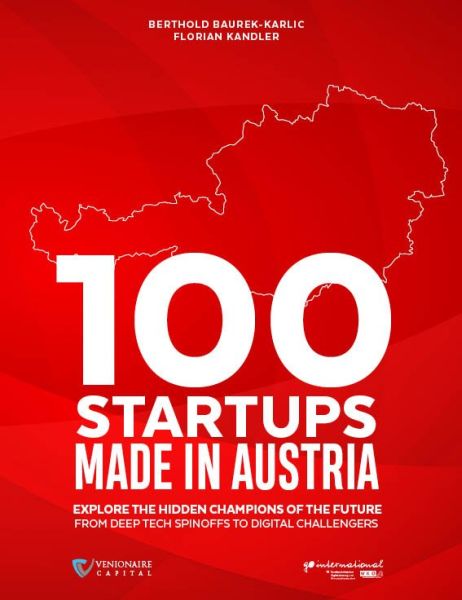 © Home Town Media
The publication encompasses the ten biggest sectors, from FinTech and mobility to energy and artificial intelligence. Initiators and authors include Berthold Baurek-Karlic and Florian Kandler, who implemented the project in cooperation with the publishing house Home Town Media of Margaret Childs. "The book is a compendium of some of the fastest-growing and influential startups in Austria. Each one embodies technical know-how, innovative strength and the high quality educational system, as well as the extraordinarily strong public funding network", stated co-author Berthold Baurek-Karlic.

The business angel and blogger Berthold Baurek-Karlic has already founded several companies, and is the Managing Director of Venionaire Capital, specialising in M&A transactions and venture capital. Florian Kandler has also established several firms and is a startup coach.
Find out the 5 reasons in favour of launching a startup in Austria!