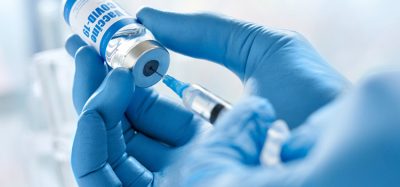 © Valneva
Moreover, the company, which operates a large research facility in Vienna, initiated its first clinical study with 150 participants. In the case of an inactivated vaccine, the body is confronted with viruses which have been rendered harmless. In this way, the body's own immune system deals with the pathogens and develops the necessary protective immune response. This approach has been tried and tested for a long time. The project implemented by Valneva is the only one up until now which follows this path.
The company planned and carried out the clinical development of the vaccine in Vienna. The production and quality management are organised in Austria's capital city, where more than 200 of the approx. 600 international employees work. The manufacturing operations based in Scotland will take place in parallel to the ongoing clinical studies. In the fall of 2020, Valneva reached an agreement with the British Government on supplying up to 190 million doses of its COVID-19 vaccine. If the tests of the vaccine are successful, the company will make up to 60 million doses available in the second half of 2021. Valneva is also "in advanced discussions with the European Commission" for the supply of up to 60 million doses.
Continue reading and learn more about life sciences research in Austria!