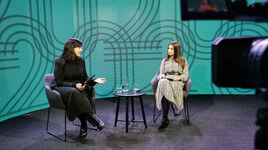 © der brutkasten
The willingness to invest remains high, also in the current year. More than 87 percent of the investors surveyed would like to invest in at least one startup, and about 40 percent of the business angels expect at least one exit for 2021. These are the main conclusions of a survey carried out by the Austrian Angel Investors Association (aaia) and aws i2 Business Angels, the matching service of Austria Wirtschaftsservice (aws). More than one-third of Austrian startups already take advantage of the support and expertise of business angels.
In the Angel Investing Report 2020, 130 Austrian business angels provide information about their most important investment criteria as well as exit experiences, portfolio and ticket sizes and their plans for 2021. The typical Austrian business angel is between the ages of 45 and 54, male, has one to five investments in his portfolio and invests between € 50,000 and 100,000 in startups. The average investment sum of business angels is € 25,500 (EBAN 2019).
70 percent of the interviewees invest in startups in the midst of the "seed phase" and those which already have a prototype at their disposal. These investors prefer the fields of software (53 percent), health tech/life sciences (44 percent) and Internet/e-commerce (43 percent). Once investors are on board, they intend to make an investment for the medium term (3-7 years).
Continue reading and find out more about successful Austrian startups!