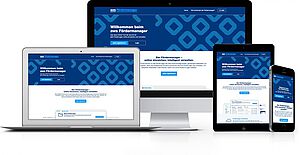 © aws
The focus is on recognizing, safeguarding and optimally making use of important intellectual property. Together with technology-oriented SMEs and startups, aws develops a strategy for leveraging patents and other property rights. In turn, this helps companies to safeguard their competitive position. The aws Innovation Protection - Green.IP programme offers additional funding for protecting environmental technologies such as e-mobility or the generation of renewable energies.

The promotion of "green" companies includes consulting free of charge and grants of up to € 100,000. What is new is an expansion of eligible costs. These includes the application for property rights, third-party costs such as patent attorneys and lawyers as well as building up resources in the company.
Austrian companies registered more patents in 2019 than ever before. Continue reading!